How was the original Birmingham Central Library received when it opened in the 1970s?
In the week that the new Library of Birmingham opens, we take a look back 39 years to the opening of Birmingham Central Library, which the new development replaces.
Birmingham Central Library opened in 1974 and was designed by prolific Modernist architect John Madin. Madin designed a huge number of buildings in Birmingham throughout the sixties and seventies of which the library was arguably his most famous.
Although Madin's work brought him commercial success and historic notoriety as the man who helped shape modern Birmingham, his trademark Brutalist concrete style makes him a controversial figure today.
Clive Dutton, Birmingham's former director of planning and regeneration, likened Birmingham Library to a "concrete monstrosity" and Prince Charles suggested it looked "more like a place where books go to be burned than read."
But this animosity was not always so well established and when the library first opened it was warmly received by many critics as a pioneering example of contemporary civic architecture.
Building's article on the library in 1973 heaped particular praise on its then pioneering concept of mixing library and circulation space, a solution judged to fit "well with the analysis of the library requirements [that] made it possible to organise the various aspects of the library service into a number of blocks of contrasting form and expression."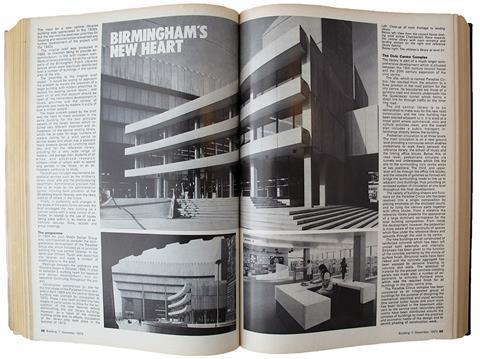 The use of escalators rather than stairs was also positively received by the 1973 edition and was credited in achieving "maximum ease of movement [and] opening up the building for the benefit of the reader."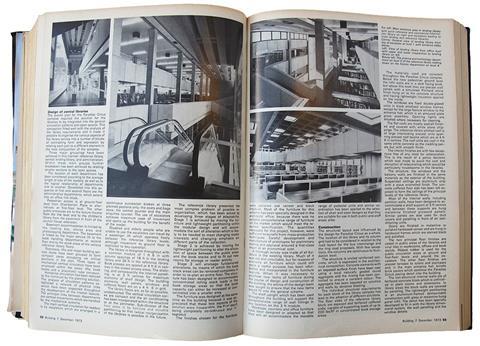 In conclusion, Building judged that the new building, constructed as part of the wider Paradise Circus complex, "promises well for the future development of the complex as a whole." It will be demolished next year.