Philip Hammond's Budget was unremarkable and failed to mention housing but a number of measures could have profoundly positive knock-on effects for local development. Let's make the best of it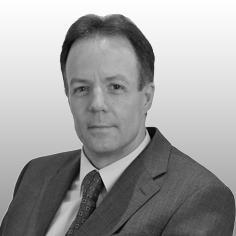 We thought this wouldn't be a headline-grabbing budget, and we were right. It was significantly shorter than other recent spring Budgets and with a relatively modest range of measures.
I had asked in my pre-Budget column that the chancellor deliver us a nice boring Budget for the housing and property sector with no sudden policy shifts – and he certainly delivered; there was not a single mention of housing in the whole thing. It's a mixed blessing. There's no new policy to adjust to, but there's also no new money. Hopefully, the chancellor is keeping his powder dry for his first big autumn Budget later this year.
Given the silence over housing, I've put my planned column with its suggestions for some small white paper-consistent policy and investment shifts back on the shelf and will dust it down in September.
However, this wasn't a Budget entirely devoid of provisions that will help with local growth and have a knock-on effect on our industry. There were several measures that will encourage and enable further construction and development across the UK.
The first and most direct of these were the investments in new free and grammar schools (£320m) and the upgrade of existing local authority schools (£216m). Regardless of what your political position is on free and grammar schools, more funding for education infrastructure is clearly a good thing.
Poorly maintained schools or significant pressures on school places are big factors in economic growth. They produce our workforce of the future and companies choose not to locate in areas where the workforce isn't up to scratch or where their employees don't want to live. Outside of its direct impact on the construction companies who will deliver the work, this funding will reduce some pressure on schools in areas facing dense development and help to encourage further growth.
The second – and arguably most welcome, from my perspective – is the funding for a competition to reduce local road congestion (£690m, along with an additional £113m to address pinch points on roads in the North and Midlands). Local congestion is a huge issue, and one that acts as an effective limit on growth in many areas. It's simple: if companies can't move their goods and employees can't get to work, local economies just can't grow and local places become less attractive and viable. It is a nut that has to be cracked.
Too often the focus is on national infrastructure, so it is a really welcome move to see government action to address local congestion. This should be seen as a recognised part of the UK industrial strategy. However, not only should it help increase economic growth it should also allow for denser brownfield and infill development, without threatening the elements that make a sustainable community.
I know from our work with our local authority partners that this funding will be welcomed. But it needs to be more than a funding pot that is allocated by yet another Whitehall beauty parade. At its best, this could be a driver for braver and more innovative solutions that can help address this issue in a systemic way along with other related challenges, such as air pollution caused by vehicle emissions.
Too often the focus is on national infrastructure, so it is a welcome move to see government action to address local congestion
The chancellor's relief measures for small businesses (£435m) that are due to be hit with substantial business rate increases over the next 12 months is clearly welcome news. At a very simple level, it will mean businesses all over the UK will be able to breathe a sigh of relief and relax their concerns over imminent closures.
More than that, I would hope that this rapidly developed solution gives the government and business organisations breathing room to come up with a long-term policy on business rates that is sustainable. It's a difficult balance between supporting local government and over-burdening business – but it's a challenge that has to be addressed. Stability and confidence in business rates will help to grow investor confidence and help regional cities attract more investment. Investors crave stability – and right now the prevailing sense of uncertainty around revaluations of business rates means that it's harder than it should be to create the appetite and a clear business case for investment in some areas.
Finally, the expected boost to social care funding (£2bn) is welcome, although there has been a mixed reaction from commentators about whether it is enough. Regardless of whether a bigger funding commitment will be needed further down the line, this boost will help to ensure more people can stay or return to their homes or possibly move to specialist supported accommodation in their local communities.
This latter point is important. We all know that it makes economic and social sense to provide this supported housing and integrated care. I, therefore, hope this injection of money will be followed by greater clarity and certainty about the availability of benefits and revenue support to enable more accommodation to be provided to meet the significant, and growing, pent up demand. This is turn will lead to a requirement for new buildings and the refurbishment of existing homes. And that feels like a real win-win situation. But will it happen?
Overall, this Budget is unlikely to go down in the history books – but given that the chancellor is adjusting the Budget calendar so completely it would have been surprising if he'd announced a huge change of direction. It's also not in his nature. However, what we do have is a collection of locally-focused measures that could and should encourage more growth and development. So, save the arguments for more money until the autumn and let's make the most of what we have got.
Richard McCarthy is senior director strategic services at Capita