So did Rishi Sunak, in his words, 'get it done' in terms of what construction was hoping for?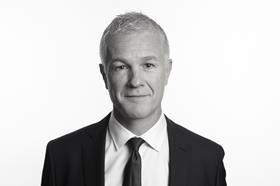 Well, whatever was on the construction industry's wish-list was always going to be overshadowed by the announcements to combat coronavirus.
That said, the construction industry could be a major beneficiary of his commitments on that score, as construction is particularly vulnerable. A quick glance at the headlines shows the virus is becoming more prevalent by the day, and if more workers have to self-isolate then the impact on firms – especially small ones – will be huge. Given the fact that a significant proportion of the workforce is over the age of 50 means a greater number of the workforce could be at risk, so the commitment to refund sick pay payments for SMEs could provide welcome short-term relief.
Likewise, if financial market values continue to fall this will also have an impact on investors' capacity to commit to new projects, so assistance for those who need a deferral period on their tax liabilities is also positive news.
The industry will applaud the Chancellor's call to action on 'getting Britain building' and commitment to spend over £600bn on infrastructure over the next five years, including a £10.9 billion increase in housing investment and target of 300,000 new homes a year. But this, as the Institute of Directors pointed out, was box-office stuff – headlines without the detail, and previously announced commitments dressed up for the despatch box. We needed to see more measures to incentivize the industry, which is still experiencing sluggish growth and continued uncertainty following Brexit.
In that sense, the Budget was a missed opportunity to unleash a full-scale injection to the housebuilding economy. Politicians have set ambitious housing goals before, without seeing much success. Radical action on supply-side measures is required. Currently there is little incentive for large developers to build affordable homes, so new funding models such as establishing a government-backed fund through which pension schemes would be able to invest directly in affordable housing construction schemes could have been one option.
We would also have liked to see the Chancellor go further than announcing a £400m brownfield fund to support the development of new homes. In its upcoming Planning White Paper therefore, the government needs to outline measures to speed up the slow planning process and more new land available to build on. Brownfield land is limited. In addition, freeing up additional small proportions of land classed as greenbelt – land that is actually scrubland, former brownfield sites, or vacant land with little value – could release substantial areas for new housing.
Did Mr Sunak get it done? Yes, in part, but the industry will feel he could have gone further.
Clive Docwra is Managing Director of McBains