Tthe government's strategy for construction will only be put into action if it contains challenging, short-term goals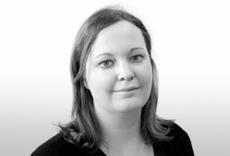 There is a certain irony to the fact that, the weekend before the launch of his industrial strategy for construction, Peter Hansford was at the Glastonbury festival watching the Rolling Stones.
The strategy, launched on Tuesday at the Government Construction Summit under the banner Construction 2025, sets out a long-term vision for the sector that few would argue with: an industry that is technologically advanced, more efficient, faster and more sustainable. However, there is a sense from some within the industry that this undoubtedly laudable aim is, like the Stones, something that is exciting to hear - but also something we have heard many times before. After all, Egan and Latham both presented their own versions of this brave new future, andthe mere existence of Hansford's strategy underlines the fact that neither of those achieved the scale of reform that most consider necessary.
So what chance does Construction 2025's 12-year plan have of making a real impact? Really, that depends how far government and industry are prepared to set challenging short-term milestones along the way.
The aims of the construction 2025 strategy are, like the Rolling Stones, exciting to hear - but perhaps also something we have heard many times before
The danger with a plan intended to be carried out over such a long period is that nobody does anything for the first 10 years, and then there is a panicked flurry of activity just before the vision is meant to become reality. After that, yet another strategy is created to fill the sizeable gaps that are left, with a heartfelt promise to plan better next time. Out of the bombardment of "improvement initiatives" to reach construction from Whitehall over the last decade, the one that has achieved most success is BIM. Why? It has a firm, relatively near-term deadline - that it will be mandatory on public sector contracts in 2016 - to back it up.
The industry may have a found champion when it comes to setting specific, short-term goals in Peter Hansford - who is frequently described by those who know him as a man given more to detail than sweeping statements. But one person alone will stand no chance of achieving the evolution that is needed and, although the newly launched Construction Leadership Council provides a wealth of expertise to support him, the success of Construction 2025 also relies on the buy-in from the broader public sector, which is notoriously difficult to achieve.
This is most clearly illustrated by the target of reducing greenhouse gas emissions from the built environment by 50%. This goal is aligned with the target of an 80% reduction in emissions by 2050 set out in the 2013 Low Carbon Routemap. However, that same government document made it clear how difficult it would be to meet the target under the current policy framework. As Building's Green for Growth campaign continues to emphasise, policy makers must introduce the mechanisms needed to meet targets for specific initiatives, like the Green Deal, if the overall vision is to become a reality. This is equally true for the strategy's other various themes: growth, adoption of technology, leadership and skills.
The biggest test of Hansford's strategy will be whether, in 12 years' time, it has sparked a fresh generation of innovations and successes - or whether the government is still rolling out the same old tunes.
Sarah Richardson, editor