This week, Crossrail is determined to keep its opening date a surprise and a paean to rail travel gets knocked down. Plus, one construction director is called home and a Tory councillor looks set to stay just where he is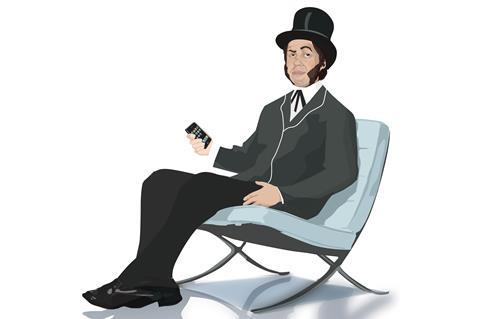 Wright on
Last month's memorial service for the former Hammerson construction director Geoff Wright boss drew an impressive gathering at Croydon Minster. Among those paying their respects were the former Sir Robert McAlpine luminaries Benny Kelly (who gave a speech) and Vince Corrigan, the Hilson Moran co-founder Jim Hilson and the Waterman chief executive Nick Taylor. Wright, who died in September, spent 37 years at Hammerson. Mourners were told about Wright's habit of tipping Building magazine the wink on stories: "And he didn't mind who he told about that." They don't make them like that any more (though, clearly, if they do, we want to hear from you …).
Gosh, is that the time?
Hats off to Skanska for fielding a line-up of top brass at last week's media drinks reception near Liverpool Street. Normally, executive types steer well clear of such gatherings, but UK chief executive Greg Craig and UK building managing director Steve Holbrook were among those happy to field questions. Impressively, Craig stayed to the end, although I hear Holbrook had to leave early to catch a train to Bristol. "Handy," one of my team muttered.
Taking stock at Oxo
I hear some of the Skanska team hot-footed it across town afterwards to drop in on the Ridge pre-Christmas drinks taking place at the Oxo Tower that night. More than 400 people made the trip to the riverside venue, no doubt soaking up the views of London and counting just how many buildings they had constructed.
Crossed lines
At a Mace breakfast last week on UK placemaking, the chief executive of Centre for Cities, Andrew Carter, declared: "People in the South-east love trains. But a vast majority of people elsewhere in the country rely on unreliable bus services which need investment." I'm not sure the first bit of his sentence holds that much water with, say, those brave commuters using Southern services from the south coast. Or, thinking about it, those having to battle through Euston station. Oh, and don't forget those grinning and bearing it on South Western, where RMT union members are walking out for much of December. Love isn't the first word that springs to mind.
Lone ranger
To Make's studio, a converted NCP car park in Fitzrovia, for the launch of a report on loneliness produced by its research wing, Future Spaces Foundation. The keynote speech was given by one Joel Charles, director of government relations and impact at Future Care Capital, a charity focusing on health and social care policy. Speaking to a bunch of architect types, it wasn't that surprising he was the only one in a suit and tie – and it soon became clear why. "I am just back from the North-west where I have been fighting the election," he told the audience. No wonder he has a nice line in patter. "There'll be no campaigning from me tonight," he promised. "Apart from one pledge: let's get this launch done!"
True blue
Staying with Charles, to his credit he gave no big clues to his political persuasion and my hack had to Google him to find out. Turns out he's deputy leader of the Conservative group on Harlow council, as well as Tory candidate for St Helens North. Given the Labour majority in the constituency at the last election was more than 24,000, I rather fancy he will be keeping his position at Harlow's Tories for some while yet.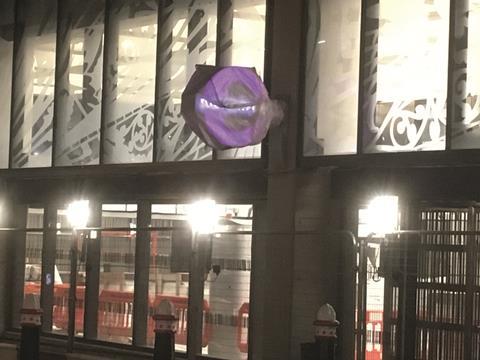 The great cover-up
The roundel for the Elizabeth line – Crossrail to you and me – at Farringdon has been covered up after several weeks of being unwrapped and lit up. I guess because it gave the impression that the line was, you know, up and running. Maybe it was confusing passengers and there really is someone left in this country who doesn't know Crossrail is hopelessly late.
Send any juicy industry gossip to Mr Joseph Aloysius Hansom, who founded Building in 1843, at hansom@building.co.uk