Tension is astronomical at the Building Awards, certain housebuilders (who will remain nameless) come in for some flak, and Homes England gets lost in translation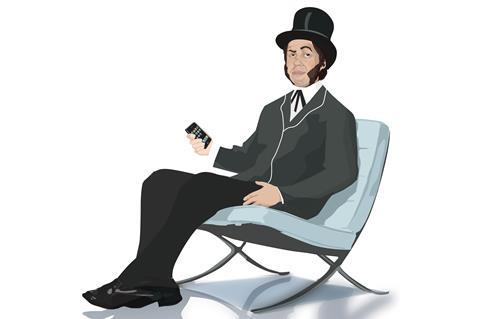 Jedi night
To the Building Awards at the Grosvenor House hotel last week, where the competition was fierce – and not just for the awards. Many in the packed room were competing in a silent auction that helped to raise more than £25,000 for the charity Haven House. One included Scape chief executive Mark Robinson, bidding for Star Wars memorabilia for his son. Robinson's nerves increased as the clock counted down the remaining seconds of the auction, terrified he would be pipped at the last, "eBay style". He needn't have worried. The Force was strong with him that night: not only did he win the Star Wars goodies, he was named Personality of the Year.
Wake-up call
ISG's Paul Cossell was celebrating winning the CEO of the Year category – but not too hard. Not letting success get to his head, perhaps. No, I hear he'd already arranged a senior management meeting for the next day. Start time? 7.30am.
A long way from home
I am told the government agency Homes England is recruiting for a £95,000-a-year "chief architect" to assist with its efforts to fix the nation's housing crisis. Close inspection of the 1,500-word job description reveals this post is not about creating well-designed homes for the great unwashed but instead to do with computers, "hyperconvergence" and "agile delivery management tools". Could this gobbledegook be at the root of the crisis?
Spell it out
A debate on housing at a bar in Hackney was always going to attract more designers than clients, so it's no surprise that the big housebuilders came in for a lot of stick at British Housing: the Crude, the Bad and the Ugly last week. Architect Paul Karakusevic of the well-regarded estate regeneration specialist Karakusevic Carson was one of the speakers. His take on "the bad" was a restrained: "There's too much control by the five very mediocre housebuilders that I have in my mind." Naturally, someone from the audience called out: "Name them." Pause. "Well, three of them start with a B, one with a C and one with a P. You can do the maths." That's not technically maths, Paul, but we know what you mean.
Design of the times
Talking of numbers, the debate's chair, Claire Bennie of Municipal, opened with an overview of the housebuilding market, pointing out that most of the new housing is built by plcs, despite even the government conceding that greater diversity is needed to address the housing crisis. And who designs for them, she asked. "The rumour is that nobody does, but actually Barratt has six in-house architects, Bovis has four and Countryside has two. Where are they tonight? We could have done with some of those people in the room." Well, if those 12 people are responsible for designing 130,000 homes a year, I imagine they were still toiling away at their desks.
Gone in a puff of smoke
One of my hacks popped to the Palestra building in Southwark to hear a bunch of housing experts, including Chloë Phelps, head of design at developer Brick by Brick, discuss how to build more homes on small sites across the capital. Host Roger Zogolovitch, founder of developer Solidspace, said that when he thought about the time he'd spent on small sites he sometimes asked why he'd bothered. "I should have done what other developers do," he sighed, "which is live in the south of France, smoking cigars."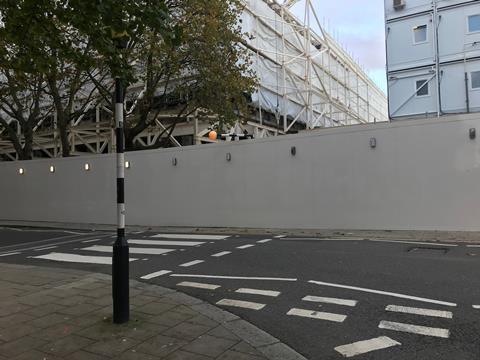 A wild zebra
Spotted last week at the Grosvenor Square site of the former US embassy in London's Mayfair. The last of the staff moved out in January 2018, so I suppose the crossing is not much used any more. Though it must have some visitors given the shape of the lamp on the other side of the road …
Send any juicy industry gossip to Mr Joseph Aloysius Hansom, who founded Building in 1843, at hansom@building.co.uk