An unexpected consequences of Zoom, plus a celebrity dog makes an appears on screens
That would be telling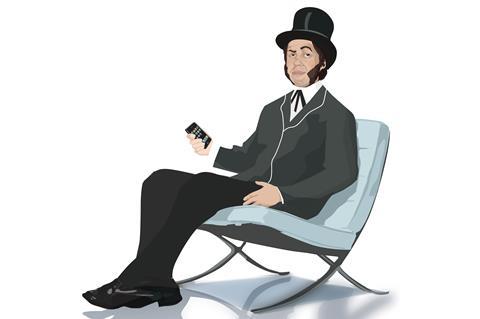 Non-disclosure agreements, NDAs for short, are the bane of every hack's life. I have no idea why they exist. Turns out the taxpayer-funded HS2 railway has nearly 350 of them in place. Perhaps they're taking their lead from the data centre operators, a secretive bunch for sure, and another sector that liberally reaches for them. A pal tells me one of her friends has taken on a senior role at one. Intrigued, she asked what sort of budget he was in charge of. "All confidential," he replied.
A step in the right direction
There was a time when interviews tended to be conducted face to face. With covid wreaking havoc, not any more. Take the example of one of my hacks who was speaking to Jeremy Dixon, one half of the architecture practice Dixon Jones which has stopped trading after 30 years. An initial interview took place over Zoom with a socially distanced follow-up chat taking place in the porch of my colleague's west London home. I suppose it's a new twist on every hack's favourite pastime – doorstepping.
Driven to extremes
Speaking of how covid-19 has redefined the interview location, I'm reminded of the time on a hot day this summer when one of my team was forced to conduct a phone interview with the chief executive of a listed contractor in the front seat of his (parked) car – mainly to get 10 minutes of peace and quiet from small children. Strange (and stationary) times.
Splash the cash
Back to Dixon Jones, and the firm spilled the beans on some of their projects to my hack. Older readers will remember Somerset House used to be home to the Inland Revenue, and what is now London's most celebrated courtyard was once a car park filled with civil servants' Rovers. When they proposed replacing the cars with dancing fountains, their client, Duncan Wilson – who is now chief executive of Historic England – was so taken by the idea he "was prepared to walk down the road and ask the bank for £1m for the fountains". Money down the drain, I'm tempted to wonder.
A walk in the Park
Chapeau to Julia Park, head of housing research at architect Levitt Bernstein, who walked away with the trophy for Architect Leader at last month's Architect of the Year Awards, run by Building's sister title Building Design. The judges praised her tireless campaigning for better housing and in particular against the unregulated conversion of offices into often deeply unsuitable homes. Her efforts have helped secure a recent U-turn from the government which, despite insisting all was well, suddenly declared that permitted development homes must now meet national space standards. All power to Park's elbow …
Movers and shakers
News that mayor Sadiq Khan is moving London's government from City Hall on the Thames to somewhere in Newham prompted me to look at the merits of its new home, The Crystal. The latter has a permanent exhibition about sustainable development, an irony given that City Hall's current home, designed by Foster + Partners and opened in 2002, was purpose-built for the job in hand. Less than two decades later, the civil servants are heading east. Khan reckons the move from the building, once known as the "glass testicle", will save £61m over five years. Maybe he felt sorry for the cable car folly initiated by his predecessor, Boris Johnson. The GLA's new home is right by it so perhaps it will now be useful for something.
Wet nose day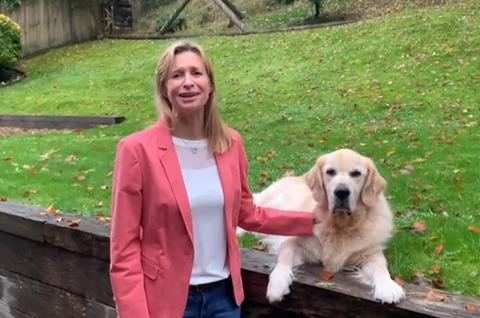 The stars of last week's Building Awards may have been those firms working to help support the industry through the covid-19 pandemic but for a moment they were upstaged by a golden retriever called Ted Bear. Build UK chief executive Suzannah Nichol was joined by the family pet, who has his own Twitter account (@Tedbear_dog), to congratulate the industry on a difficult year and to, ahem, paws for thought on what might lie ahead.
Send any juicy industry gossip to Mr Joseph Aloysius Hansom, who founded Building in 1843, at hansom@building.co.uk