Workers at 22 Bishopsgate reminisce less than fondly over their summer sauna, the NHBC struggles to contain its laughter over government housing targets, and tree planters go long in their predictions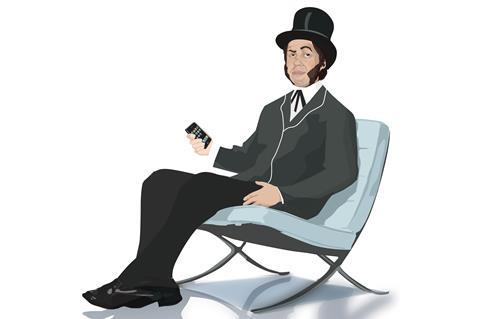 From chippy to nippy
To 22 Bishopsgate, the tallest tower in the City of London. A couple of my hacks who went along recently to have a nose at the request of developer Sir Stuart Lipton can confirm it is very high. And, with winter around the corner, a bit nippy on the upper levels. It made them think wistfully of the summer just gone and the relentless heat we enjoyed. Workers on the site weren't quite so enthusiastic about those soaraway temperatures on site, I hear. Getting into the hoists was akin to walking into a sweat box, one said. To try to mitigate things, fans were installed. Did they work? "It was still like being in a chip shop," another added.
Into extra time
It might be the highest building under construction in London at the moment but 22 Bishopsgate is probably second to the new – and late-running – Spurs stadium as the capital's most high-profile building job. "I have some sympathy, as an Arsenal supporter," Lipton says. "We did our stadium okay." As the chant used to go: one-nil to the Arsenal.
Subject to Scruton-y
In cheering news for lovers of architecture, the government has set up a commission to champion better-designed buildings. The aim of the Building Better, Building Beautiful commission is to ensure modern developments are attractive and "gain the consent of communities". Who better to chair this noble enterprise than Sir Roger Scruton, once described as "the Alf Garnett of architecture"? Scruton has long been the scourge of architects such as Libeskind, Rogers and Foster and has damned modern architecture as the equivalent of "drunken puking in the street". Perhaps the commission could get the Prince of Wales and Jacob Rees-Mogg on board too, the more assuredly to speed us all back to the 18th century.
Ha ha housebuilding
The National House-Building Council (NHBC) registered 43,500 new homes completed between July and September, an 11-year record. One hack wondered if this meant the industry was on the way to building the government's target of 300,000 homes a year? NHBC chief executive Steve Wood took a little time to respond, as his immediate answer was to burst into laughter. I'll take that as a no.
To the point
One of my hacks braved a torrential downpour last week to attend the Construction Products Association's annual autumn lunch in London, where chief executive Diana Montgomery introduced the charity raffle. Amid the usual prizes – a case of champagne, something called a Kindle Paperwhite and so on – was a Makita cordless drill-and-bit set. "That's my favourite prize of the day," she quipped.
Dead cert
They do things differently in Sweden. Forests are a big thing over there, as my colleague has been discovering. Timber firm Sodra, which supplies the UK market from its base in Cirencester, has to make decisions about whether to plant trees that mature in 30 or, say, 100 years' time. One chap at the firm was asked by a flummoxed forest owner what he thought the timber market might look like in 2048, or, even better, in 2118 – as in 100 years' away. Asking his boss afterwards how he ought to have replied, he was told: "You should have told him to plant the 100-year-old pine. It won't matter if you were right or wrong then, you'll both be dead." I think that's hedging a bet to the extreme.
On your bike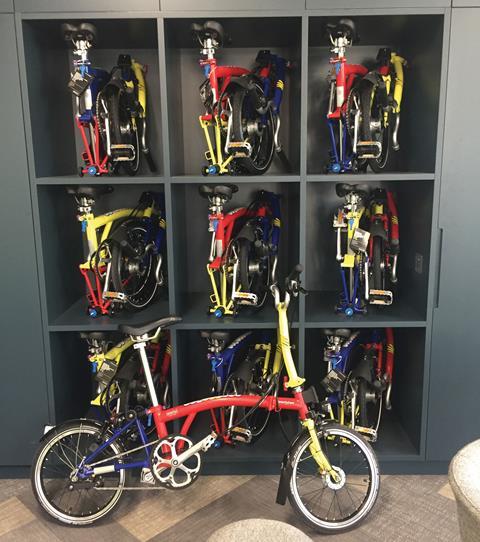 There are lots of big numbers associated with 22 Bishopsgate – at nearly 1,000ft, its height for one. You know it's a "big chap", as developer Sir Stuart Lipton calls it, when you're looking down at plant atop the nearby Cheesegrater. There are also 1,700 bike spaces at the building and there will be 800 fold-up bicycles to rent for £2.50 a day. They'll be stored in cubbyholes (pictured) on each of the 62 floors. I venture that whoever does end up working there – and it has capacity for 12,000 people – will be among the fittest in the City.
Send any juicy industry gossip to hansom@building.co.uk