Government is keen to show its support for the industry, so long as that takes no more than six minutes; Spurs tell its fans of the latest stadium delay while they're all down the pub; and winter loses Siberia a potential visitor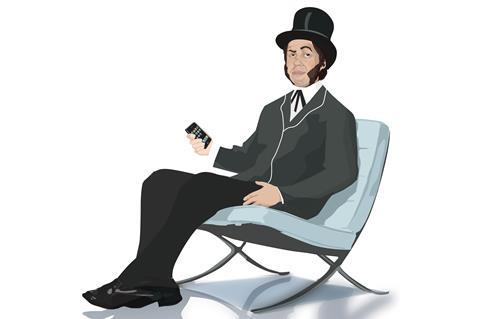 Brief yet supportive
The man in charge of the construction brief at Whitehall – nope, the name didn't spring to mind for me either – popped into a Construction Leadership Council briefing on the sector deal at the Westminster Conference Centre last week. My hack at the event noted he was there for a grand total of six minutes, but he did leave the 100-strong audience with these reassuring words: "I'm sorry this is a bit rushed from my side of things, but I did want to just pop round and say how much I support what we are doing in the construction industry with the sector deal." Rest easy, everyone, construction minister Richard Harrington is really batting for us.
It's warmer down under
By the time my column hits the newsstands, Wates' managing director of government affairs, Steve Beechey, will be preparing to head off to Australia and New Zealand for a six-week sabbatical. An upcoming milestone birthday has prompted the jaunt – and so has the allure of warmer weather in the southern hemisphere. "I didn't really fancy Russia or Siberia at this time of year," he says with masterly understatement.
Potty talk
To the Building Centre on London's Store Street for a debate on the merits of design and build. My hack noted that the tea served up beforehand was rather different from the stuff poured out on building sites up and down the country. Turns out the tea provided was made by posh tea‑maker Teapigs, which charges 88p a teabag for its "everyday brew". That's a bit more than I pay for my everyday brew, known in my house as builder's tea.
Hard to swallow
Interesting to see the announcement last week by rail minister Jo Johnson that the government was handing Crossrail £350m more taxpayers' money to a scheme that just keeps on swallowing it – remember the £600m hike in completion costs announced by Johnson in July? This latest slug of cash is to ensure "momentum" on the scheme is "maintained". Is this the same momentum that saw it bust its budget and a few weeks later announce it wouldn't be making its December 2018 opening date?
Eyes on the ball
Ever since news emerged that Tottenham Hotspur's new stadium was going to be late, the club has been keen to tell hacks that it will be Spurs – and not the press – giving updates on when it will open. With this in mind, I was a little surprised to see the club posted its latest update – saying the stadium now won't be ready this side of Christmas – on Friday evening. That's an unusual time for an announcement, unless perhaps you're actually hoping no one is paying attention. Perhaps lots of Spurs fans spend their Friday nights reading about their favourite team, but I'd hazard a guess they have other things to do. But then maybe the club had only just found out and couldn't wait to share the news?
Name check
In a feature last week about BIM (wake up at the back!) one of my hacks mentioned a training document put together by Great Portland Estates to help contractors understand the technology. Not thinking there was any such publication already out there, my colleague described GPE's manual in the feature as "a sort of BIM for Dummies". Spookily enough, it turns out there is a tome named exactly that, published in 2015 and co-authored by Aecom BIM gurus Stefan Mordue and Dave Philp, and architect Paul Swaddle. I must admit, it passed me by.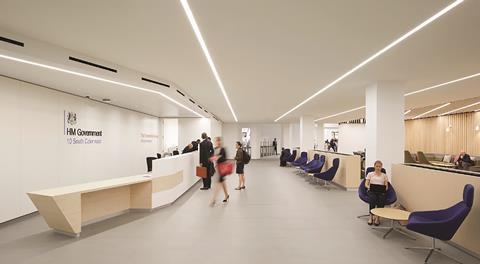 Old for new
It opened a few weeks ago now, but more than 6,000 civil servants have given up the historic grandeur of Whitehall for the shine and polish of Canary Wharf, moving into a new government hub that will see staff from eight departments including HMRC and the Ministry of Justice all working under one roof. They've taken on a building (pictured) once used by Barclays, and at the official moving-in, Oliver Dowden, minister for implementation, indulged in a bit of "them and us" speak, saying: "It's great to see public and private sector staff rubbing shoulders here in Canary Wharf." Does he think this has never happened before?
Send any juicy industry gossip to hansom@building.co.uk