Geoff Hurst scores but doesn't quite repeat the magic, a postbox gets a new twist, Open House gets up some people's noses, and in the battle for London's tallest tower, it's game over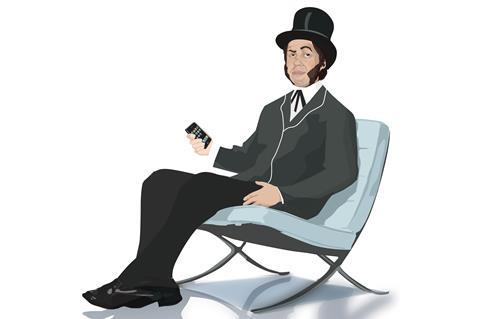 Win some, lose some
To the Savoy, with Gleeds, for an evening with England's World Cup-winning hat-trick hero Sir Geoff Hurst last week. Hosted by CEO Graham Harle, Gleeds' new ambassador entertained a room full of Harle's West Ham-supporting clients and friends as Sir Geoff regaled the audience with tales of 1966, the immaculate Bobby Moore and why he thought construction inflation could be in a tricky spot post Brexit (not really). A wonderful affair, marred only by one unfortunate fact: West Ham crashed out 4-0 to minnows Oxford United in the League Cup that same night.
Taking the tube
One of my hacks met WSP's head of smart places, Matt Marson, to hear about some of the technological innovations his team are working on. While the ideas of sensors measuring train vibrations and apps to locate empty desk spaces and colleagues in a building sounded fascinating, what tickled him most was that the 200-strong team are dubbed the "smarties". The nickname has caught on to the extent that the eponymous chocolates are scattered around the London office. Working there is clearly a sweet deal.
Members of the board
My hack spied a rather swanky chess set in the foyer of WSP's offices in Chancery Lane. With each piece resembling a London building, the queen, the most powerful piece on the board, is depicted as the Shard while the king is depicted as 22 Bishopsgate, the PLP-designed tower in the City that is being developed by property veterans Sir Stuart Lipton and Peter Rogers and that topped out at 278m in May. WSP has worked on both but if chess sets are any judge of pecking orders, the Shard, as the tallest building in the capital, is still queen of all she surveys …
Evolution of a joke
At last week's Building Live Club event, one panellist, Max Fordham senior partner Scott Crease, got a chuckle from the crowd when, as part of his opening spiel, he declared: "When I graduated I graduated as an ape." Which, of course, stands for advanced product engineer. For a moment there, I thought he was going a little nuts.
So Soho
Last month's Open House London allowed one of my hacks to poke his head around buildings that are normally off-limits. He found himself queuing in the street to have the chance to nose around the office of Paul McAneary Architects, a two-storey studio that houses a drawing atelier and laboratory. The interior was all rather nice, with its glass floors, seductive timber cladding and one-way staircases. Then again, says my scribe, as everyone in the queue had been subjected to 10 minutes of the whiff of urine in the alley by the entrance, anything would have looked nice in comparison. I suppose it was to be expected, though. It was Saturday morning in Soho after all.
Full cycle
Staff from Wates, Bowmer + Kirkland, Willmott Dixon and Arcadis have all recently completed a 420-mile bike ride to fund a political trip to America for disadvantaged students. The Tower to Tower Challenge, setting off from Blackpool tower and finishing at the Eiffel tower in Paris, took the 18 cyclists six days and is aiming to raise £100,000 for an initiative run by education charity the Transformation Trust to take 16 sixth-form students to Florida in the run-up to next year's US presidential election. Alumni from similar trips in 2012 and 2016 have gone on to secure places at top universities in both the UK and the US as a direct result.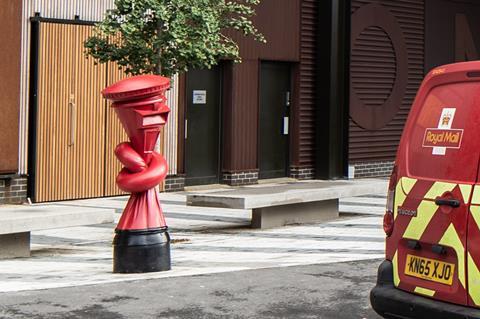 Knotty problem
Artist and sculptor Alex Chinneck is behind this installation at a housing scheme in east London. Commissioned by developer U+I, the sculpture is of a traditional red metal postbox that has been tied up in knots. It seems quite quirky but I'm not sure why he chose a postbox to mangle. Answers on a postcard please.
Send any juicy industry gossip to Mr Joseph Aloysius Hansom, who founded Building in 1843, at hansom@building.co.uk