This week we look at how to calculate toilet roll usage, Lapsley's connection to Wates and makeshift hospitals
Money down the drain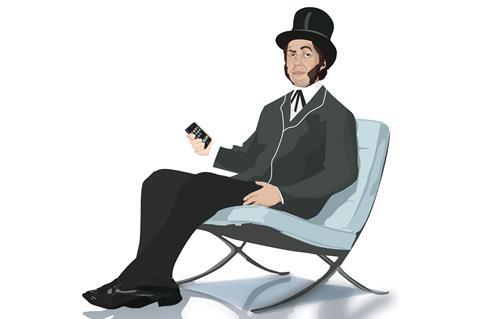 Ingenious marketing or tasteless garbage? As the world reels from the ongoing impact of the coronavirus outbreak, it's inevitable that some firms choose to find a link, however tenuous, between their normal activities and the situation we now find ourselves in. Take the press release which landed on my desk the other day, touting a survey by an online estate agency which assessed how much you would have to spend in toilet rolls – the currency du jour in these worrying times, apparently – to put a 10% deposit down on a house. It's quite a bit.
On a roll
The toilet roll pandemic has provoked one man, Dmytro Spilka, from London, to develop the Coronavirus Poop Calculator, or the Poop Tool for short. For all those panic buyers out there, you can now work out how excessive you have been. The stool-themed tool works out how long your stockpile could last based on the number of rolls you have left and how many people are in your household. The developer said: "The main purpose of the tool is to help people to realise that they don't actually need that much toilet paper to survive the quarantine, thereby allowing others – more vulnerable people – to shop normally."
Cut down in her prime
Schools shutting means many parents find themselves acting as head teacher, PE teacher, pastoral care co-ordinator and dinner lady all rolled into one. Our editor was an early home-school adopter when her family went into self-isolation last month with mild symptoms. Her blog about it all got picked up by ITV News wanting to film a piece about the trials of teaching kids at home. It took some time and technical wizardry to get Skype accounts synced to record the five-minute item, only for our editor to find it cut to a few seconds of TV time in that night's news bulletin. Ah well, about time the editor got some heavy edits. (Nonsense. Ed.)
Top of the pops
Who knew that Wates' director Steve Beechey has a pop musician in his family? It turns out that his step-daughter, who goes by the artist name of Låpsley, was all set to launch her second album called Through Water this month. The record company's planned gig at a London venue had to be cancelled but, as I was browsing on Spotify, I noted that her most-played song from the album has already been listened to over a million times. I will have to add her to my favourite artists list, just between Handel and Mendelssohn.
The spring collection
Vinci Facilities has announced it is diverting volunteers from its mobile repair teams to support facilities management services across several hospitals in the North-west, the Midlands and the South-east, as well as to cover staff unable to go to work due to illness or self-isolation. Meanwhile, demolition firm Cantillon and specialist subcontractor DeGroup are pulling together their resources to reach out to competitors, peers and partners to seek quantities of spare masks, overalls, glasses and gloves. The pair said: "We have contacts within the NHS and emergency services who have already said this equipment would be gratefully received. This is a free-of-charge donation; it's giving back in an hour of real need." Go to www.contractorsappeal.com for more information.
Good man
Redrow Homes founder Steve Morgan is pledging to channel £1m a week to charities hit by the coronavirus outbreak. The cash will be distributed through the Steve Morgan Foundation to charities in Merseyside, Cheshire and north Wales. Morgan, who founded Redrow in 1974, has urged other entrepreneurs and philanthropists to do the same.
And so to beds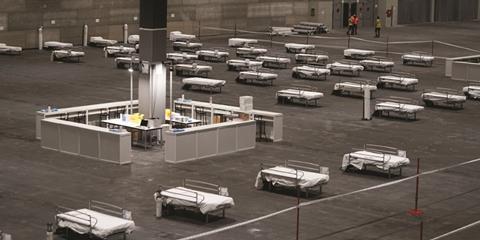 Ferrovial is building makeshift hospitals for the Spanish government for free. The Madrid-based contractor is working with the health ministry to turn public buildings into temporary hospitals. It is currently converting an exhibition centre in Madrid into a field hospital. The finished facility will have a total of 5,500 beds. The company has also offered to build another field hospital with capacity for 250 more intensive care beds.
Send any juicy industry gossip to Mr Joseph Aloysius Hansom, who founded Building in 1843, at hansom@building.co.uk