The appeal of the recent Grow Heathrow case could create an extra hurdle for developers to overcome when recovering possession of land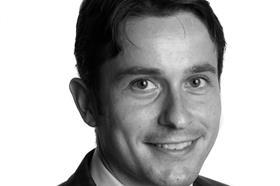 Squatters are a common headache for developers, especially those that claim they have rights. Until now their rights have consisted of refusing to leave until bailiffs turn up with a court order. However, a Judge has recently raised the spectre of squatters claiming their human rights have been breached by a landowner claiming possession.
On 19 July Judge Karen Walden-Smith sitting at Central London County Court granted landowner Imran Malik a possession order for his land in the village of Sipson. The land has been occupied since 2010 by a group called Grow Heathrow. The group is part of a local community campaign to regenerate villages surrounding Heathrow that have been blighted and threatened with demolition by proposals for a third runway. Mr Malik, who had used the land to store cars for his taxi business, had sought possession on the usual ground that the occupiers were trespassing. The occupiers claimed that the eviction would interfere with their rights under Article 8 of the European Convention on Human Rights, which guarantees the right to home and family life. The Judge granted Mr Malik possession, but took the unusual step of granting the occupiers permission to appeal on the issue of whether their human rights had been interfered with. The Judge has allowed them to remain for a further six weeks while their appeal is heard.
Until now, the court has only considered Article 8 when possession proceedings have been brought by a local authority. In such cases the courts have decided that under Article 8 an occupier may raise a defence based on proportionality even where he has no defence as a matter of property law. This means that a claim for possession may be defeated because the occupier's circumstances are such that a court considers it disproportionate to order possession. In deciding this, the court may consider factors such as length of occupation, any improvement works carried out, the factual correctness of the authority's reasons for seeking possession and whether there was a need for vacant possession.
If an occupier successfully ran an argument based on his personal circumstances, this would go against the owner's legal right to possession and also infringe his human rights
Throughout these cases the courts have made it clear that their decisions were intended to only relate to actions by public bodies.
However, in light of the above appeal, the courts will now have to consider whether Article 8 has any application to possession claims brought by private landowners.
Should the courts decide Article 8 does apply to the private sector this could have adverse consequences for developers trying to evict squatters. While the courts have previously been concerned with local authority tenants, there is no reason why in principle squatters should not be entitled to raise the issue of whether a possession order is disproportionate, especially where they have been occupying land for a prolonged period of time as their home.
So how likely is it that the court will decide that Article 8 should apply to the private sector? I believe this is unlikely for the following reasons.
First, as a matter of public law, local authorities have a duty to perform their functions in a manner which is consistent with the principles of the Convention. These duties should not be imposed upon the private sector.
Second, what about the private landowner's human rights? Under Article 1 he has the right to the peaceful enjoyment of his property. Also, under property law he has the right to possession of his property. If an occupier successfully ran an argument based on his personal circumstances, this would go against the owner's legal right to possession and also infringe his human rights.
Third, if the court decided a defence based on proportionality should also apply to the private sector this would have an adverse impact on a private landowner's property rights. The introduction of a defence based on proportionality has not had such an impact on public bodies as they are already under various duties in respect of their decision making. However, to apply such a defence to the private sector would severely affect private landowner's substantive property rights.
To conclude, while the outcome of the appeal may impact on a developer's ability to evict squatters, I consider it unlikely that the appeal will succeed. If successful, it is unlikely to have any real impact on developers faced with an occupied site save for exceptional circumstances where the site has been occupied for a considerable period of time without the developer having taken any action to recover possession. However, it will create an extra hurdle that must be overcome to recover possession.
Ralph Bankes is a senior solicitor in the commercial property litigation team at IBB Solicitors