Clearly, Crossrail bosses had trouble with facts staring them in the face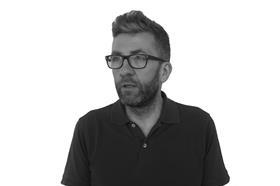 With every new hearing that Crossrail top brass, past and present, are required to attend, it becomes more and more extraordinary that this time last year Crossrail was, officially at least, sticking to the line that the railway would open in just a few months' time.
Last week's hearing before MPs on the Public Accounts Committee brought more revelations.
Chief executive Mark Wild mentioned in passing it was spending £80m to make its scheme at Canary Wharf safe. And the design of the station at Bond Street won't be finished until the autumn. No wonder it won't open when the rest of the line does in March 2021, with Wild suggesting it will be later that year by the time it does.
At today's TfL board meeting, Wild said there was still a quarter of a million tasks to complete on the railway. A quarter of a million! How on earth does this square with former chief executive Andrew Wolstenholme's belief that when he left last March, the scheme was on track to open?
There is some truth in the line that once the railway opens all of this will eventually be forgotten. Similar high-profile projects, such as the Jubliee line extension and the scheme to rebuild Wembley stadium, were hit by repeated woes. And no one mentions them anymore.
But it is the scale of how far the scheme is behind and its insistence, right up until it announced last August, that it was all on time and on budget that is truly jaw-dropping. The level of denial is incredible. According to the oft-repeated timetable, Crossrail should have been five months open by now – not nearly two years away from being finished.
Last week we heard from former chairman Terry Morgan that a desperate transport secretary, Chris Grayling, was hoping some of it might be able to open by December 2018 to rescue something at least from the debacle.
It seems management, having stuck to an on time/on budget mantra for years, was unable to see the simple facts staring them in the face. When it is completed, there needs to be an inquiry, along the lines MPs undertook last year into Carillion, to spell out what went wrong.