The millennial generation have the digital skills to transform construction, we should be doing even more to harness their enthusiam and ideas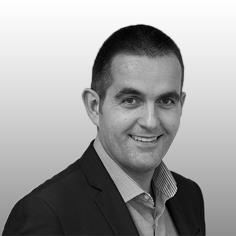 Construction is often accused of changing too slowly, especially in how it is embracing the digital future and modern methods of construction. The Farmer Review for the Construction Leadership Council, plus McKinsey Global Institute's recent productivity survey, both seem to suggest construction needs a kick to change, won't do so of its own accord, and that traditional mindsets and ways of working must somehow be forced into extinction.
Having seen the sector now really start to embrace BIM, hitting 54% adoption according to last year's NBS national BIM report, we feel that may not be the case. BIM certainly is acting as a catalyst for change. It is driving a new appreciation of the role of data and power of digital visualisation to enhance the delivery, value and future operation of resulting structures. But, more importantly, it has significantly begun to change attitudes, expectations, and mindsets.
Young people are acting as digital champions, innovators and digital drivers within contractors all around the UK
For older industry professionals, this change isn't always comfortable, yet the sector has demonstrably started to value and encourage digital skills that are critical for future success. Evidence is emerging at every level. The CBI Construction Council has formed a diverse group of future leaders, including a refreshing number of female industry professionals. The Construction Industry Council's 2050 group continues to generate thought-provoking reports. Within individual firms we have direct evidence that younger, digitally-engaged professionals are changing the future, and helping bridge the digital divide.
We have seen an increasing number of younger professionals attending our recent regional user meetings across the UK, often graduates or relatively new to construction. As digital natives, they are among the least fazed by software, and keenly interested in development directions. They tell us how vital it is that construction evolves to utilise digital technologies, to benefit from the speed of information. They are actively spreading the benefits around - one told us that he'd been in charge of the 4D BIM planning model for one project, and is now acting as mentor to a graduate colleague to transfer the learnings to a second large project. Young people are acting as digital champions, innovators and digital drivers within contractors all around the UK.
Today, digital skills are in their infancy in construction. That won't continue. The millennial generation will exceed 50% of the workforce in just three years' time. The earliest digital native entrants to construction will be nearing Board level in less than 10 years. The culture of construction will have fundamentally changed, before they even reach Board level. Then, the rate of progress towards a more connected, digital, and data-driven sector will increase even more.
Construction may be among the least digitised sectors now, but irreversible change is under way, and will only accelerate. Construction professionals who are not of the millennial generation may be a little disconcerted at the rate of that change, and the impact it will have - but learning to adapt to digital speeds is one of the challenges everyone in this quite traditional sector must do. We need to learn also to celebrate the opportunity it presents, because companies that don't move with the digital times will soon find themselves falling behind.
Jason Ruddle, chief operating officer at Elecosoft