A reader argues there is cause for optimism in the construction industry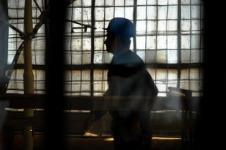 I read your article on the CITB's ConstructionSkills Network report with interest (Construction facing "10 more years of pain"). It cites a 9% fall in output during 2012 and 60,000 job losses as the culmination of five bad years for the construction industry. These figures, which have been cited as indicative of a "decade of pain", are disappointing to say the least and make for discouraging reading.
There's no denying the industry has been hit hard by the UK's slump into recession in 2008 and will take time to recover. Yet reading between the gloomy headlines there is still call for some optimism. In my experience, our customers are not all struggling in the way these figures suggest. We've seen many of them recruiting and increasing their headcount for the year, indicating that there are employment prospects among many construction firms.
It's a tough environment, we know that for certain. But until the government provides the boost the industry is calling out for, businesses need to make sure they are in a position to capitalise on any opportunities that do come their way. It's those firms that continue to invest in their infrastructure to ensure they are fit for purpose in the current climate that will reap the benefits when the industry returns to growth.
The outlook may be gloomy, but inevitably this will brighten. My advice to firms is to be ready to capitalise when it does.
Wes Simmons, general manager of Sage Construction