Building's Chloe McCulloch has spent a working week in self-isolation but she does not feel alone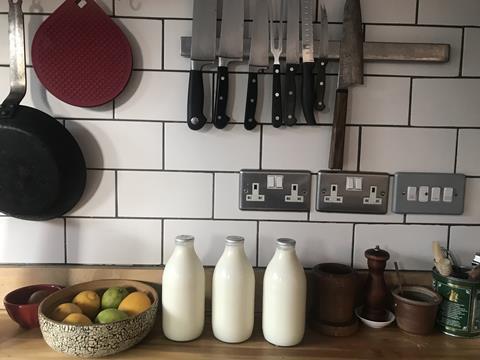 My strangest working week ended in an upbeat mood. Yes, there was Rishi Sunak's extraordinary subsidy of private sector salaries – a good news story of historic proportions. But I've been taking pleasure in the little things, the small triumphs of the week.
First up was an email from one of our journalists out in Australia who now has had her weekend flight back to the UK confirmed. The time difference has made it difficult to chat but she seemed in good spirits and glad the uncertainty was nearly over.
It made me think about how teams working remotely are now finding new ways to stay in touch. At Building we are using Microsoft Teams – we've had access to it for ages but I have to confess every morning I used to tut as the software fired up and then I automatically shut it back down, unaware of what it was or how I could use it.
I cannot count how many video conference calls I have been on in just four days
Now with the whole team home-working from different parts of the country it has proved invaluable. I cannot count how many video conference calls I have been on in just four days and we have also started using the "screen share" function for quick training sessions to boost the digital skills of the whole team.
Construction firms have been in touch with their own stories of how they are finding creative ways to keep up staff morale. One told me they have created a "phone tree" to make sure there are regular checks on everyone's wellbeing and ensure that one is left isolated. The way it works is line managers contact their reports and so on down through the whole organisation – simple really, but sometimes simple ideas are the best.
Others have started up virtual bonding activities, regular "tea break" drop-in chats and even a pub quiz night. It is early days for us all but it is clear to see that construction just like many other sectors is thinking through how to combat loneliness now that so much of our social life is on temporary hold.
I also received a lovely email from a reader who decided to take her four- and two-year-olds out of nursery at the start of the week. Laura Banks from Gleeds says "My husband and I have been navigating how to structure the days to allow us both to work and provide (reasonably!) good parenting to both kids. Yesterday felt like a bit of a fail but today is much better and your article has motivated me".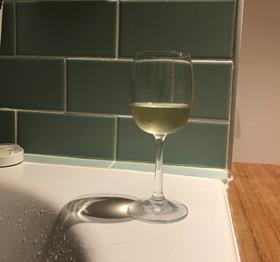 I started my week wondering if perhaps it was an over-reaction to self-isolate because of a cough, but now with all cafes, pubs and restaurants told to shut there seems little difference between what my family is experiencing and the social distancing expected of everyone.
In times like this we do have to take comfort in the small things: the takeaway we ordered from the restaurant round the corner, the old fashioned glass milk bottles we now get delivered instead of the plastic supermarket bought ones, and of course that case of wine that finally arrived. I hope this optimistic mindset will get me through the weekend - I will return to this blog on Monday on the look out for more uplifting tales.
Chloe McCulloch, Building editor
Share your stories of adapting to covid-19 restrictions, email:chloe.mcculloch@building.co.uk
Blogs so far: Day one, Day two, Day three