Building's Chloe McCulloch is self-isolating with her family for 14 days, here is her plan for how to stay sane
Yesterday – the first day people in the UK had to decide whether to follow government advice and work from home if they could – I discovered my family and I had to self-isolate for the next 14 days. My four-year-old daughter and my partner both woke up with sore throats and coughs. We spent the next hour deciding what best to do. In normal times a cough would not be enough to keep a child away from school or an adult from work, but these are not normal times.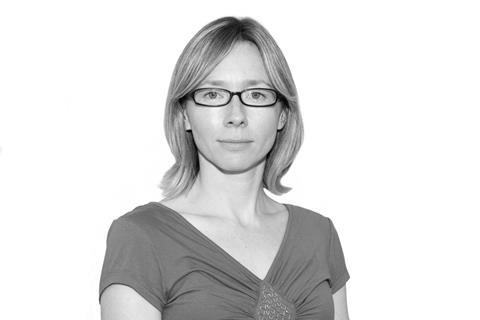 We looked up the official advice and it was clear: if one person in any household has a persistent cough or fever, everyone living there must stay at home for 14 days. No one is forcing us to remain in our home - the new UK advice is nothing like the strict regime in France - but it seems the only responsible option.
But even as we discussed this with our three children and notified their schools it did not quite dawn on me what a challenge this is going to be, not until we had the first family row about an hour into our confinement.
Co-ordinating work from home will be a challenge – as many are discovering this week - but from today the entire Building team is working in this way and we all have access to group chat software and video conference tools. Providing those platforms do not collapse under the weight of new demand we should be able to communicate perfectly well.
No, the real struggle will be not going outside for more than two weeks, not even to the local park. That and getting any work done with three children also cooped up at home. It is early days, but here's my plan to get me through the next two weeks:
Structure the working day into three parts with proper breaks in between, the first one being before everyone else in the house wakes up so I am not interrupted
Older children's school work to be completed on Google Classroom, three hours minimum a day. Smaller child to use up all the arts and crafts activities we have in the house.
Children's computer games and TV only allowed after 4pm.
Some form of exercise every day (YouTube yoga channels and Just Dance on the Wii may save the day)
Reactivate the lapsed milk delivery service so we can also order fresh fruit and vegetables
Finally, order a case of wine to be deposited on my doorstep, very soon.
I'll keep you posted as to how I get on. And I would really like to hear from you – how is the current situation affecting your life? Have you had to totally change the way you work? How are you feeling about it all?
This is an unimaginably difficult time for everyone but by sharing our stories we can hope to support each other, so do please get in touch.
Chloe McCulloch, Building editor
chloe.mcculloch@building.co.uk