May's snap election will cause minor short term challenges, while major Brexit battles lie ahead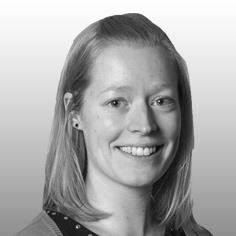 The snap general election called for 8 June will be the fourth consecutive year that the UK electorate has been to the polls for either a general election or referendum. You could argue, therefore, that businesses and consumers are used to pre-vote uncertainty by now and that the overall effects on the economy will be limited. What poses a risk to construction is further exchange rate volatility exacerbating the issues already being experienced following the post-EU referendum depreciation in Sterling in the second half of 2016.
Sharp rises in costs for imported materials and products and, with a slightly longer lag, fuel and energy costs, have been recorded throughout the industry's supply chain since then. Moreover, currency volatility also complicates business cases for new investment in capacity by multinational product manufacturers and construction firms, as well as investment in large privately-funded building projects (notably office towers and factories), both in terms of converting UK earnings into the reporting currency and securing a high upfront investment for an uncertain rate of return over the long term.
With the EU referendum, the triggering of Article 50 and Brexit speculation already having created an uncertain business environment, any near-term uptick in the run-up to the general election is likely to have only a negligible impact on activity and may even be already factored in to decision-making. Perhaps more tangible is the effect of purdah, which typically starts six weeks before an election. This period of restriction on government and civil servants is likely to lead to a pause in construction contract awards for small public sector projects and this hiatus will be lengthened by parliament's summer recess which swiftly follows in mid-July. Nevertheless, the traditionally quiet summer period should limit the impact on activity on the ground.
Minor short-term impact aside, Theresa May's stated aim for calling the election now is to guarantee long-term certainty and stability ahead of the upcoming political and economic shake-up of Brexit. However, even with a larger majority and stronger mandate for the current government, this does not provide clarity over key sector issues for the medium term, such as migrant labour, product regulations and trade tariffs.
Rebecca Larkin is senior economist at the CPA