Good faith is becoming a central tenet of construction law, as highlighted in two recent publications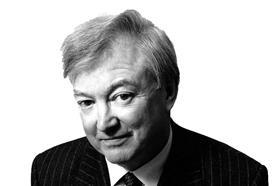 The third edition of Julian Bailey's book Construction Law is just out, and it is superb. More about that in a moment. My other recommendation is a 19-page paper from the Society of Construction Law (£3 from the society's website), "Good faith and Relational Contracting". The joint authors are Shy Jackson of Pinsent Masons and Professor David Mosey, director of King's College London's Centre of Construction Law and Dispute Resolution.
I will come to relational contracting shortly. But first, this topic of good faith, which has been gently nudging its way to centre stage in construction contracts for a while. Watch out.
One old boss of mine would certainly have had to watch out. He regarded construction contracting as a catch-as-catch-can business. No, he didn't cheat; he didn't defraud. He simply didn't believe in playing fair, coming clean, putting his cards on the table. For him, contracting was adversarial. His job, he said, was to pursue his (or rather the firm's) own interests at the other fellow's expense. In any case, his motto was simple: "there's one born every minute". And he didn't care about falling out with a member of the supply chain. Some would say he was the very essence of ignoring good faith.
In February just gone, I attended the Society of Construction Law lecture by Shy Jackson and David Mosey and, lo and behold, it was chaired by Lord Leggatt. He is no less an enthusiast for good faith on contracts six years on, and it does help a tad that he is now at the top of the judicial tree. Watch out.
Relational contracting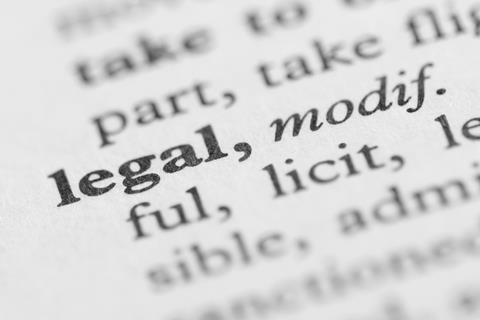 The emphasis in Jackon and Mosey's paper is on the recognition of good faith in relational contracting. The features of such a set-up are:
A long-term business relationship
Investment of substantial resources by both parties
Implicit expectations of co-operation and loyalty that shape performance obligations in order to give business efficacy to the project
Implicit expectations of mutual trust and confidence going beyond the avoidance of dishonesty.
An example today would be a long-term PFI contract. But I reckon this principle of relational contracting would fit well into a JCT-style bargain, because such contracts invariably have longevity and commitment by both sides and a huge supply chain. And the good faith behaviour? It will be co-operation, loyalty to a common end and, wait for it, total absence of furtive or opportunistic conduct … so, watch out.
Let us turn now to Julian Bailey's three-volume textbook, Construction Law, published in its third edition by London Publishing Partnership and priced at £125. This too emphasises good faith, and Bailey gives a good example: it's not on for a contractor to make a progress claim for 200% of the contract sum when the contractor knows its maximum entitlement is 100%.
I reckon this principle of relational contracting would fit well into a JCT-style bargain, because such contracts invariably have longevity and commitment by both sides and a huge supply chain
Now then, this edition is ideal for not only you construction industry solicitors and barristers but also for you consultants – indeed all of us dealing with the everyday conundrums about standard forms, non-standard forms, statutes and case law. Talking of case law, the author takes us to almost 11,000 judgments across the three volumes. Volume one is about legal and commercial frameworks for the professional consultants, as well as contractors, subcontractors and more. Here too are the PFI, PPP, BOT (build-operate-transfer) and Boots (build-operate-own-transfer) procurement routes. Volume two digs into price and payment, variations, varied contractors, running the works and fighting legalistic fire – breaches, termination and remedies. Volume three goes into the deep waters of waiver and estoppel, dispute resolution systems and, of course, adjudication.
I spoke to Julian Bailey about his work. The huge first two editions (I have them on my shelf) also come in electronic format with online access via search engine to texts and cases – so useful for practitioners. But this is missing from the latest edition. The reason is bad faith: scoundrels pirated the books, obtained all the stuff by fraud and didn't pay a penny. So the rest of us are now deprived of a valuable tool: the search engine. For now, says the author, and until we find a way of defeating these tykes, only the hard copy is available. His plea is if anyone has a bright idea on how to outwit these marauders. Good faith and fair play are missing from their mindset.
Tony Bingham is a barrister and arbitrator at 3 Paper Buildings, Temple