The Nightingale hospitals show the scale of what we can achieve when we come together, writes Kier's Cheryl Parsons

The NHS and the communities we serve need our support and services now, more than ever, in response to covid-19. Over the past weeks, we have united as an industry, pooled our skills and insight and delivered vital surge hospitals across England. As a result of the four NHS Nightingale Hospitals completed to date, the NHS has increased its intensive care unit capacity by 54%, providing reassurance that the standard of care is consistent with what you would find at any other hospital, should it be required.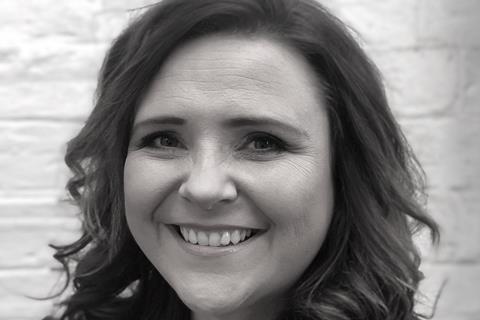 There will be six NHS Nightingale hospitals, most of which have been procured through the Department of Health's ProCure22 (P22) framework - with six supply chain partners, including Kier - for the development and delivery of capital healthcare schemes in England.
When faced with a global pandemic, we have all collectively worked together and used our experience and expertise to deliver thousands of additional beds in under 20 days to support the rapidly changing needs of the NHS.
At Kier we have undertaken a project management office role through the P22 framework, coordinating the national effort to provide additional bed spaces in response to covid-19. We were asked to assist on a Friday and with time being critical we mobilised over the weekend, creating a task team involving all principal supply chain partners and by Monday teams were on site.
In just 17 days 2,239 beds were delivered, that equates to one bed being created every 11 minutes
To give a sense of the scale of the NHS Nightingale hospitals, through the P22 framework there has been nearly 250,000 hours worked to date, by the principal supply chain partners and the hundreds of supply chain partners involved.
In just 17 days 2,239 beds were delivered, that equates to one bed being created every 11 minutes. Across Manchester, Bristol, Harrogate and Birmingham 121,900m2 of flooring and 234km of power cables have been laid – this has been a mass operation, on a scale and speed unlike any other.
All those involved - principal supply chain partners, the MoD and Public Health England - have used the framework principles to create rapid contract documents, creating a standard brief and designs, shared best practice and lessons learned. We have responded to supply chain and procurement challenges, provided overall programme risk management and system level mitigation with centralised reporting and assurance.
The task teams have also been supporting the development of the NHS technical design guidance and following the Construction Leadership Council's site operating procedures to ensure the surge hospitals are built safely during this challenging time.
It has been challenging and inspiring to see how much our industry has risen to the challenge, shown true collaboration, worked swiftly and safely, in order to deliver vital infrastructure. The talent and capabilities demonstrated by all has been truly remarkable.
The NHS Nightingale hospitals have been built to support the NHS, to provide extra capacity and flexibility should it be needed and give the NHS options in its response to covid-19 now and over the coming months. It is hoped that these facilities are not needed, but it was critical to be prepared and the construction industry has been pivotal to this response. These last few weeks have shown what can be achieved when an industry comes together – at a time when our NHS and our country has needed it.
Cheryl Parsons is framework lead for health at Kier
Tell us about the projects that make you proud to help
Building has launched its Proud to Help campaign to highlight all the work construction is doing to support the country's public services, critical works and supply chains, as well as setting it back on the road to recovery. Contact us at newsdesk@building.co.uk with the subject line 'Proud to help' or via LinkedIn or Twitter with your #ProudtoHelp stories