String of temporary facilities built by industry

The industry has been enlisted to build temporary hospitals across the country as part of the UK's fight against the covid-19 pandemic.
Hospitals in London, Manchester and Birmingham have already been completed, while work on several others is well underway.
Contractors working on the projects include Sir Robert McAlpine, Kier and Balfour Beatty.
Here, we list the firms who have been helping build the hospitals. The project teams will be updated as more details are made available.
NHS Nightingale Hospital London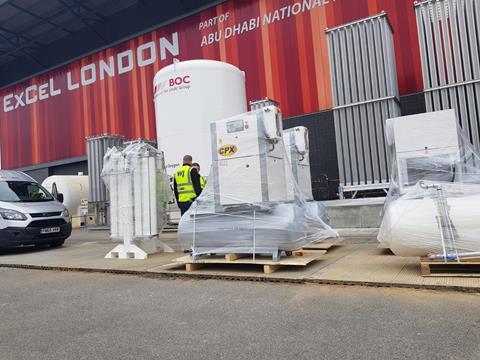 Project team
Design and management
Royal Free London Property Services
KPMG - project management team
BDP - space planning and architecture leads.
The Richard Stephens Partnership - M&E
Mott MacDonald - externals and landscape
Eta Projects - utilities lead
DP9 - town and country planning advice
Mitie - hard FM
Hoare Lea - commissioning and witnessing
ISS - soft FM
NHS - clinical lead
Mace - project management
The British Army
Build
CFES - main contractor
GES - floors, bed heads and electrical
Alpine Works - medical gas, plumbing and electrical installations
D&L Medical - medical gas lead
ExCeL Centre
Wilson James - logistics
The British Army
Location: ExCel London
Beds: 4,000
Stage: Complete
NHS Nightingale Hospital North West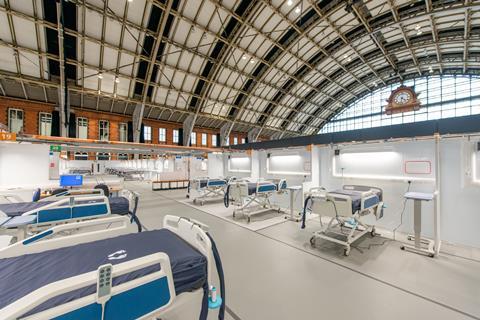 Project team
International Health Partners (Vinci/Sir Robert McAlpine JV) - main contractor
BDP - lead architect
Mott MacDonald and Archus - project management, cost consultancy and technical advisory services
NG Bailey - M&E contractor
The British Army
Location: Manchester Central Conference Centre
Beds: 36 available initially, up to 750
Stage: Complete
NHS Nightingale Hospital Birmingham

Project team
Interserve - main contractor
BDP - lead architect
Hoare Lea
WSP
J&P Carpentry & Joinery
60 Gurkhas from the British Army
Location: NEC
Beds: 800 initially, up to 2,000
Stage: Stage 1 complete and operational
NHS Nightingale Hospital Bristol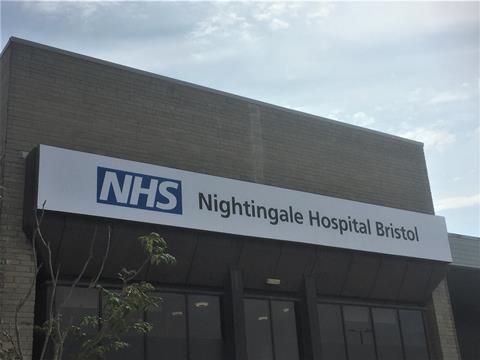 Project team
Kier - main contractor
Integral UK - M&E
BDP - lead architect
Faithful + Gould - cost management
Location: Exhibition and Conference Centre on UWE Bristol's Frenchay campus
Beds: Up to 1,000
Stage: Under construction
NHS Nightingale Hospital Harrogate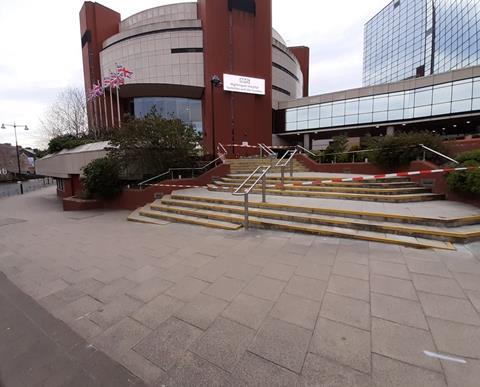 Project team
Bam - main contractor
BDP - lead architect
Silcock Leedham - services engineer
Bam Design - structural engineer
Arcadis - project and cost management services
NG Bailey - M&E contractor
Location: Harrogate Convention Centre
Beds: 500
Stage: Complete
NHS Louisa Jordan hospital in Glasgow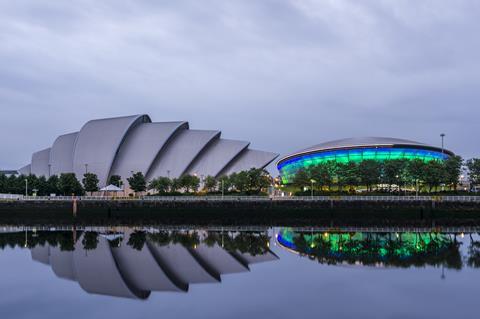 Project team
Balfour Beatty, Kier, Graham and Robertson - main contractors
Aecom - project and cost management, electrical, civil and structural engineering, IT design and health and safety advice
Keppie - architect
FES - M&E contractor
Mott MacDonald - project management
Location: Scottish Events Campus
Beds: 300
Stage: Complete
NHS Nightingale Hospital Swansea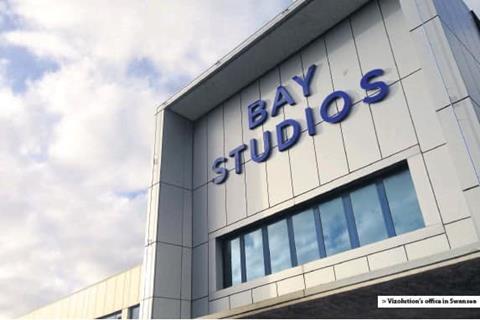 Project team
Kier - main contractor
Andrew Scott - contractor
TRJ - civil engineering and demolition
IBI Group - architect
Location: Bay Studio
Beds: 500 initially, 850 in total
Stage: Under construction
Rainbow Hospital Bangor

Project team
IHP (Vinci/Sir Robert McAlpine JV) - main contractor
Gleeds - project and cost management
HE SIMM - M&E
TACP - architect
Location: Bangor University
Beds: 430
Stage: Under construction
Rainbow Hospital Deeside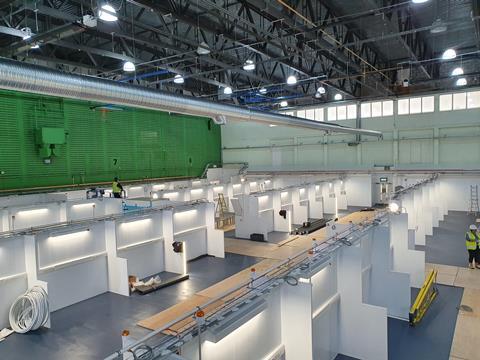 Project team
IHP (Vinci/Sir Robert McAlpine JV) - main contractor
Gleeds - project and cost management
HE SIMM - M&E
TACP - architect
Location: Deeside Leisure Centre
Beds: 250
Stage: Under construction
Rainbow Hospital Llandudno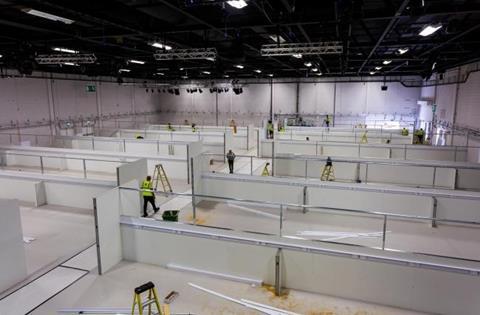 Project team
Pen Y Bryn Joinery and JRS Mechanical - contractors
Gleeds - project and cost management
Location: Venue Cymru
Beds: 320
Stage: Under construction
Jersey Nightingale Hospital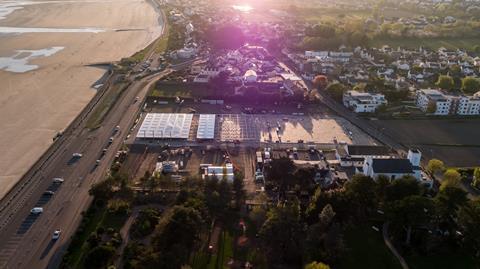 Project team
J3 joint venture (Sir Robert McAlpine, Garenne and FES) - contractors
Location: Venue Cymru
Beds: 180
Stage: Under construction
Dragon's Heart hospital, Cardiff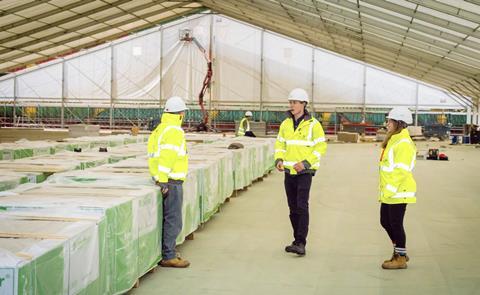 Project team
Mott MacDonald - project manager, lead designer, cost consultant and employer agent
Archus - healthcare planning support
ESG Global - construction coordinator and overlay design
BDP - architect
Hoare Lea - building services engineer
Location: Principality Stadium
Beds: 300 initially, up to 2,000 available
Stage: Operational
Last updated: 22 April
Tell us about the projects that make you proud to help
Building has launched its Proud to Help campaign to highlight all the work construction is doing to support the country's public services, critical works and supply chains, as well as setting it back on the road to recovery. Contact us at newsdesk@building.co.uk with the subject line 'Proud to help' or via LinkedIn or Twitter with your #ProudtoHelp stories