As the UK economy goes up a gear, there's plenty of construction work – but where are the materials to do it with?
For the first time since July last year, the prime minister was able to announce on Monday that no covid-related deaths had been reported in England, Northern Ireland or Scotland. Compared with where we were just a few months ago, we have come a long way. The further relaxation of restrictions from next week is another positive step. And beyond the issue of public health, the Queen's speech this week, setting out the government's legislative agenda, has added to the sense that May is the month of fresh starts with the promise – if not yet the delivery – of better times.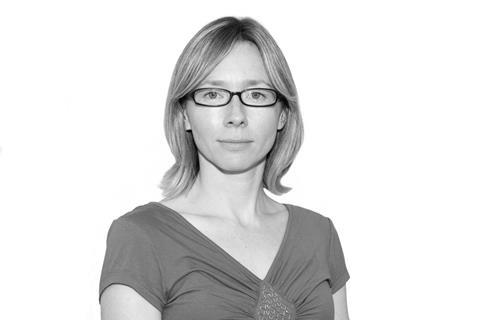 Just now it is unclear whether the British public will rush to make up for lost time, packing in birthday, wedding and other long-postponed celebrations as quickly as they can. Alternatively, people may hold back, still anxious about the risks and unused to socialising. No doubt there will be a range of reactions as we adjust.
And there is no clear pathway for business leaders either. Do you plan to bring all your staff back to the office wholesale, as one consultant has told us it does, or leave it entirely up to individuals to choose between office and home? Town and city centres seem busier during the working week these days, and if all the restrictions lift on 21 June, as they are due to, we can start to assess how the return to the office actually unfolds.
So far there are a range of plans coming from construction employers, with Gleeds saying it will cut the number of desks across its offices by 40% and only ask staff to come in two or three days a week. Flexibility seems the order of the day, although structural engineer Heyne Tillett Steel seems the odd one out with the boss stating "we're an office-based company and that's where we're best" and wanting all staff to return. But interestingly even this firm is allowing home‑working for three days out of every fortnight. It is perhaps a sign of the times that this offer – which would have seemed radical 18 months ago – could now be viewed as on the more restrictive end of the scale of HR policies.
Tricky though these working arrangements are to get right – and there will probably be quite a bit of trial and error in the months to come – they are good dilemmas to have in the sense that at least there is plenty of construction work for staff to be coming back to. Firms are now looking at a sector in its third straight month of growth. April's IHS Markit/CIPS survey showed that a boom in investor confidence in the commercial sector continued to support the bounce‑back in output. The positive figures prompted several relieved quotes from developers along the lines that reports of the death of the office had been greatly exaggerated.
Some exporters in the EU have now stopped supplying the UK because they are fed up with the red tape and additional costs
Offices are not the only sector fuelling the boom: infrastructure projects and housebuilding also show strong growth – to such an extent that the materials shortages are now becoming a real headache for firms. The CIPS survey flagged a rapid rise in demand for construction products and materials had continued to stretch supply chains and hike prices.
The recovery worldwide is placing a huge demand on products, but sources of supply have not been able to catch up, finding it slower to start back up after letting staff go and partially shutting down plants and manufacturing facilities at the height of the crisis. It all comes down to capacity not being able to match the volumes of materials needed on projects the world over.
> Analysis: CThe impact of global materials shortages on UK construction
Of course, China and the US are the two biggest international markets and their rebuilding programmes are hoovering up the limited supplies of vital materials such as timber and steel; the latter has seen price rises of 25% over 12 months.
And back in the UK there is evidence the megaprojects such as HS2 and Hinkley Point C are creating localised shortages, causing problems for smaller nearby projects.
It also appears the Brexit effect is now playing out. Aecom has reported that some exporters in the EU have stopped supplying the UK because they are fed up with the red tape and additional costs.
Contractors are feeling the effects on a daily basis and on a scale not seen before. Dean Averies at Beard told us he cannot remember a time in his career when he has received such frequent notifications from suppliers on lengthening lead times or price rises.
SMEs are the worst hit right now, but it is telling that the Construction Products Association's Peter Caplehorn has said if matters do not improve, the big projects could be hampered too. And all of this is before we even mention the skills shortage construction faces and the impact that will have on wage inflation and capacity.
For some, this materials squeeze strengthens the argument for MMC as traditional supply chains struggle to cope with demand. That may be the case, but it is hard to see how a sudden shift in building methods could happen on the scale required in order to alleviate very immediate problems. While statements around levelling up and build, build, build do much to boost morale, we may be due a reality check on what can actually be delivered with the materials and resources available.
Chloë McCulloch is the editor of Building