Two significant anniversaries say a lot about how far our industry still has to go in transforming manufacturing methods and learning from other industries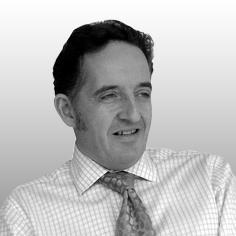 Last week was Google Search's 18th birthday. In September 1998, Google was still a start-up in a garage with only one employee. Now it has a capitalisation of $500bn (£385bn) and competes with Apple to be the world's most valuable company.
There are few parts of our lives that Google hasn't touched. We communicate, learn, share and trade using various platforms provided by Alphabet. I for one could not do my job without using Google tools – and can still, just, remember there was a time when the world's information was not available at the press of a button.
Google and the wider internet are as ubiquitous as the homes and offices where we live and work, and the transport, energy and water systems that keep economies going. In 18 short years, web services have become as important to our way of life as bricks and mortar and pipes and wires.
This brings us to the second anniversary, which will shed more light on construction's ability to adapt, grow and deliver value to its customers. Unbelievably, it will be 18 years this November since the Egan Report, Rethinking Construction, was published. For those of us with long memories, the Egan Report looked at the industry from the perspective of a client rather than an insider and identified "drivers of change" including committed leadership, integrated processes and teams and a commitment to people.
During the time that Google and many other web pioneers have transformed so many industries, including aviation, music and retail, construction seems to have been on a parallel track. While there is little doubt that the Egan Report has had a beneficial impact on construction, actual progress has been glacial. The reality is that our industry is still discussing the potential for off-site manufacture and building information modelling (BIM), rather than embedding these processes as business as usual.
Does it have to be this way? Many would argue that the sheer scale of construction programmes and the need for common working across the sector stifles rapid innovation. Ways of working adopted on HS2 or Hinkley Point nuclear power station when the projects started a few years ago will still need to be fit for purpose in the mid-2020s. The alternative point of view would be that construction doesn't move fast enough. Project management in the IT and media industries uses an agile approach based on short bursts of intense activity focused on small, but working, component parts of a bigger system. The agile approach means everything is done at top speed, and that outside innovation can be introduced – assuming that it adds benefit of course.
I find it hard to imagine that a Google team would be prepared to accept our industry's ways of working as the best that can be done
It is quite easy to come up with reasons for why construction is different to other industries, explaining why different ways of working are not appropriate. Would, for example, an agile approach work on a lump sum contract where the client is reliant on cost certainty to secure funding? In reality, probably not, but should the project team that is delivering that project really be using the same tools and ways of working that they did five or 10 years ago? Clearly construction's opportunity for change is at the start of projects, not halfway through.
Unfortunately, the tendency of clients and their project teams to put off changing ways of working at the start of an engagement is a bit of a problem. Too often the initial briefing and strategy stages of a project are truncated and teams may not be appointed to deliver a full project scope. In such a circumstance, why change ways of working that are robust and proven, even if they are not as efficient as they could be?
This acceptance of the status quo could be construction's weakest link. I find it hard to imagine that a Google team would be prepared to accept our industry's ways of working as the best that can be done. Probably the only reason that tech firms have stayed out of construction for so long is that there are more profitable opportunities to deal with first. By contrast, it appears that we continue to nurture new generations of clients, consultants and contractors who are prepared to accept the industry as it is. Rather than exploit the talents and impatience of digital natives, we make them into construction natives instead.
So, as we wish happy birthday to Google and reflect on what might have been with the Egan Report, what steps can construction take to up its game in the transformation stakes? First, we need to have a hard look at other industries to understand how new technologies and processes could change the way we work – banks are looking at Blockchains to support transactions, so is it fanciful that, for example, Bitcoins could be used to underpin ecommerce in BIM Level 3?
Secondly, we need to be a more diverse industry with regards to the skill sets and business perspectives that we employ to deliver services to our clients – can we be relied upon to disrupt our own industry? Finally, as a sector we must recognise that the start of all projects provides the key opportunity to drive change and create opportunity for ourselves and our clients.
Winston Churchill once wrote that "to improve is to change; to be perfect is to change often". The fact that construction can still look back and recognise itself from pre-Egan Report days is proof that we do not change often enough.
Simon Rawlinson is head of strategic research and insight at Arcadis UK