This week, architects strike back at the Olympic marketing rules, the Queen's Speech is yet another repeat, One World Trade Center comes up short and Eros gets a little tlc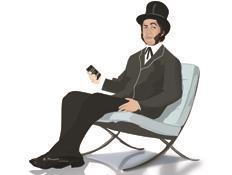 Olympics on the slide
Frustration among architects over draconian marketing restrictions governing the 2012 Olympics has sparked plans for a cheeky debate during the London Festival of Architecture, I hear. The event, provisionally entitled "No officer, I haven't designed an Olympic building", will be held in early July and will take the form of a Pecha Kucha, a form of presentation first dreamt up in Tokyo in which multiple speakers show 20 slides for 20 seconds each. Stick that in your pipe and smoke it, LOCOG.
Unclad feet
Much fanfare greeted the completion of the 100th floor of much redesigned One World Trade Center in New York, as it surpassed the Empire State Building as the city's tallest building. But the building's target of becoming America's tallest building has been thrown into doubt after a row between the scheme's principal architect, David Childs, and the developer over the 400ft crowning mast. The joint developers want to scale back plans for the mast by removing its decorative cladding, throwing into question whether tall building experts will deem it part of the official height of the building. Let's hope the developers see sense and don't change the design yet again.
Frenzied inactivity
Developments at One Blackfriars, the South Bank site owned by Tony Pidgley's developer St George's, are coming thick and fast. Three weeks after I pointed out shortcomings with the topiary set within special niches in the site's elaborate hoardings, workers have now straightened the lopsided cone-shaped trees and ripped out all the globe-shaped plants. According to the workers these plants were regarded as a security risk because people might use them as a leg up to get over the hoardings. Quite how these tiny trees could take someone's weight and why anyone would want to get into the site is anyone's guess given there is nothing to nick.
Workers are now raising the height of the hoardings around the niches to make them more secure, so I am expecting to see the trees reinstated imminently. All go then, except on the actual construction of the 47-storey tower proposed for the site.
Bam's Waterloo
In further hoarding news, you may be surprised to know that Bam Construct is carrying out considerable renovations to London Waterloo station - surprised, because they've hidden the only trace of their involvement in a dark corner behind a mass of scaffolding. Perhaps Bam's publicity shyness comes from not wishing to be associated with the inevitable disruption such works cause Waterloo's 250,000 of daily commuters.
Strings attached
A story to tug on the heart strings now. A restoration specialist has been called upon to repair London's beloved Statue of Eros in Piccadilly Circus after hoodlums scaled the 9 ft-tall monument and snapped his bow. Plant specialist Universal got in touch to play its part in the re-stringing operation, hoisting the restoration engineer into place on one of its cherry pickers. No word yet on whether the restoration team have had any more luck in love after their endeavours.
Come again?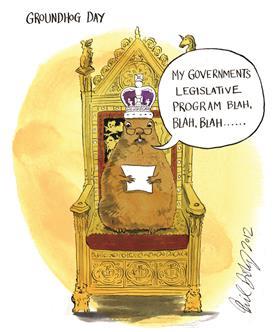 As the construction industry watched the Queen's Speech last week in hope of fresh investment, you could be forgiven for feeling a sense of déjà-vu. As eagle-eared construction law blogger, Angus Walker, pointed out, both this year's speech and last year's were nearly identical. Last year the Queen told parliament: "My government's legislative programme will be based upon the principles of freedom, fairness and responsibility. The first priority is to reduce the deficit and restore economic growth." Last week she said: "My government's legislative programme will focus on economic growth, justice and constitutional reform. My ministers' first priority will be to reduce the deficit and restore economic stability." You can expect more of the same in other words.