The tranquility of summer days is disturbed by a trouser scandal that has rocked the world of architecture, and the Chinese authorities clamping down on self-build - but happily, there's a boring story to end on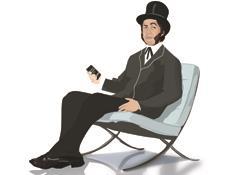 Rocky horror show
News reached us this week the Chinese authorities have finally deemed illegal a $2.4m faux-mountain development that was built on top of a 26-storey high rise in Beijing. The 10,000ft2 development, built by Zhang Biqing, a doctor of traditional medicine and the owner of a successful chain of acupuncture clinics, has been constructed to resemble a rocky outcrop. Zhang spent six years building the stoney scheme, which doubles as his penthouse apartment, despite ongoing complaints from residents of the building, who objected to the incessant noise from the ongoing construction work and fear the edifice may collapse. The imitation rocks have trees and bushes growing among them intersected by winding walkways, grass and garden trellises. Now Zhang has 16 days to demolish it all. Nevertheless, he seems resolute, telling local newspapers: "Since I dare to live here, I am not worried about complaints."
No comment
Sourcing commentary on the news of the day is tough during the quiet summer months. Apologies to anyone whose holiday we've intruded on. After news broke this month of the government's long-awaited plans for "allowable solutions" to help housebuilders meet zero-carbon home standards by 2016, one contact offered the following quote: "The timing of this announcement is terrible, because I'm on holiday in Portugal right now." Just think what pearls of wisdom may have come out of him if only he had been in dear old Blighty.
Open House
London architecture once again takes centre stage with the annual Open House London festival on 21 and 22 September, which offers the public free access to some of the capital's greatest buildings over a weekend. More than 800 buildings of all kinds will open their doors across London, alongside a series of neighbourhood walks, engineering and landscape tours, cycle rides and experts' talks. This year's festival will feature iconic landmarks including Battersea Power Station, The View from the Shard and The Gherkin, while the Institution of Civil Engineers will offer engineering walks and visits to major construction and engineering sites. See www.openhouselondon.org.uk for details.
Boring for England
To be an Olympic champion takes years of dedication, training, sweat, pain and commitment. But it's all worth it if you then receive the honour of having a tunnel-boring machine named after you, as Jessica Ennis-Hill and Ellie Simmonds have done. This week Crossrail, persisting with its strategy of trying to make boring machines interesting by giving them famous names, revealed the Olympic heptathlete and swimmer were the latest to have their monickers emblazoned on the huge mechanical beasts. It seems rather difficult to take as a compliment when the announcement contains the mildly threatening sentence: "Once Jessica has completed her tunnel drive from Pudding Mill Lane to Stepney, she will then be partially dismantled." I'd be interested to know how Jess and Ellie feel about giving their names to boring machines but neither athlete was available for comment.
Changing of the colours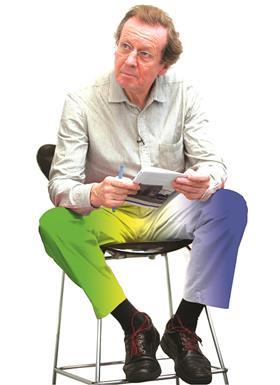 Following my report earlier this month on the controversial insistence of architect and Bristol mayor George Ferguson on wearing red trousers, I have been forced to think again. It has been drawn to my attention that Ferguson's commitment to this sartorial cause is rather less strong than it appeared and that he is - shock horror - flirting with other colours. He was recently seen wearing green after Bristol was crowned European Green Capital 2015 and, I hear, was apparently even sporting highly conventional blue on a vote-winning trip to see Bristol Rovers play during the mayoral election. Politicians, eh? One sniff of real power and it's compromise all the way.