This week sees an industry mired in conflict and charity, as a warrior against the Garden Bridge takes a break, Tory donors swell Cameron's war chest, Osborne does a good deed, and Costain enters the Dragons' Den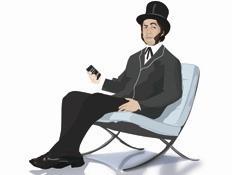 Getting the Ball rolling
They say that good news travels fast. However, not as fast as anti-Garden Bridge campaigner Michael Ball. Upon hearing the news the High Court would hear the case he had brought to stop the proposed central-London bridge from being built last week, Building learned that Ball celebrated by whisking himself off on a trip to Morocco. The campaigner, who has organised his campaign against Heatherwick's controversial bridge via a crowdsourcing fund, apparently enjoys rocking the casbah as much as rocking the establishment.
Blue is the only colour
Eyebrows were half-raised in Westminster this week after it was revealed that many of the business leaders who had signed a letter supporting the Conservatives were also - unsurprisingly - Tory donors. Among them JCB chairman Lord Bamford, who has dug into his personal fortune to the tune of more than £6m for the Tories. Other construction leaders included James Wates, who had donated £350,000; Canary Wharf Group's Sir George Iacobescu who donated £178,808; and Berkeley Group's Tony Pidgley, who found £2,300. One presumes that as the election nears, the "rainbow" of political parties will enjoy digging up as much dirt on each other and their donors as Lord Bamford does in his famous yellow diggers.
The battle of Castle Mill
The saga of the "eyesore" Castle Mill student blocks on the outskirts of Oxford - which campaigners argue should be part-demolished to restore views of the historic city's skyline - continues. The university favours a change of colour, texture and cladding of the flats and some tree screening. But the council has asked the university to provide costings and information as to why other options, including partial demolition, were not explored fully. The flats were designed by Frankham Consultancy Group, with the scheme being named runner-up in the Carbuncle Cup run by Building's architectural sister title Building Design.
Saving the day
Easter is, of course, a time for good eggs, and they are obviously in abundance at contractor Osborne. Staff at the firm heard that Waltham Forest-based charity Learning Disability Experience had four brand new minibuses - used to transport the charity's children and adults with learning disabilities - stolen, and decided to step in. Osborne donated the hire cost of a minibus over Easter, allowing users to go on planned trips and to access day centres. Egg-cellent work, Osborne.
Enter the dragons
Costain's ambitious plan to raise £1m for charities in 2015 to commemorate the contractor's 150th anniversary is taking some tips from the BBC, it would seem. The firm challenged its newest graduates to put their entrepreneurial skills to the test to raise £50,000 toward the total, with a "Dragons' Den" style challenge. Eight groups of graduates presented business plans for charity fundraising ideas to a panel of the firm's executives, with winning ideas - including a smoothie and juice bar at the firm's Manchester and Aberdeen offices and a company-wide bake-off competition - awarded £1,000 of start-up funding, with the aim of raising £10,000 each. Costain's selected charities are the British Heart Foundation, Macmillan Cancer Support, the Prince's Trust, and the Samaritans.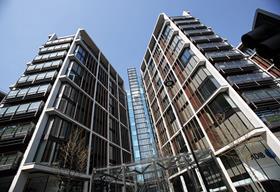 Space candy
Property tycoon Nick Candy's ambitions are not confined to Earthly deals, it seems, according to a report in the Sunday Times. A company in which he has a 10% stake, Cleeve Capital, is subject of a reverse takeover by Satellite Solutions Worldwide, which specialises in broadband internet connections transmitted by satellites in Earth's orbit. Candy is most famous for the One Hyde Park luxury flats in Kensington (pictured). Could there be a crossover here? One Hyde Park in space, anyone? I don't think many Londoners would be too upset to see that scheme launched into orbit.
Send any juicy industry gossip to hansom@ubm.com