This week, we bust our guts at Hackney's Boxing Academy, get our tongues in an acronymic twist, put our foot down on bottoms, and get our rocks off with construction's finest bands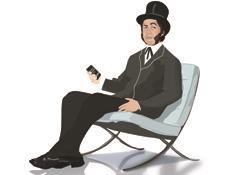 Spit it out
The sustainability world is not short of a few acronyms. But this reached farcical levels last week at the launch of Part L of the Building Regulations. Explaining the need for a building's Target Fabric Energy Efficiency (TFEE) to be below its Designed Fabric Energy Efficiency (DFEE) when calculated using SAP 2012 under Part L 2013, Tom Lelyveld of Aecom found himself in an acronymic house of mirrors as he uttered the words: "Your tufee should be below your dufee." To his credit Lelyveld acknowledged the absurdity of the situation in a way that suggested he was upset the government's regulatory one in two out rule didn't apply to acronyms.
Out of touch
Marks & Spencer is right to be proud of its new Cheshire Oaks eco-store after a study found it was performing above all expectations. But its low-energy credentials do come at a price. Store manager Hilary Wilkinson said: "We struggle to get reception on our mobile phones because of the effectiveness of the insulation." While the store itself may be a temple for the latest building technologies, clearly stepping inside means going back to the pre-mobile age. Hmm, come to think of it, that could be a selling point.
Another crack at bottoms
When the government launched its industrial strategy for construction earlier this year, improving the industry's image was a key part of the Construction 2025 vision. All the more odd then that the Department of Health released a press release last week riffing on that old cliché of the builders' "bum crack" to promote a health push across the industry: "Britain's beefy builders say bye bye to baring bottoms," ran the press release, going on to say: "The image of the bottom-baring, overweight builder is being replaced by workers who are hands-on, well-oiled machines." Perhaps it's time for those in government to promote the professionalism of the industry, rather than recirculate tired old clichés?
Guys and dolls
Bids are coming in thick and fast for 20 dolls houses designed by big name architects that are being auctioned next month by Cathedral Group for disabled children's charity KIDS. The price for designs by Duggan Morris, HLM Architects and Coffey Architects are all well over £1,000. But by far the most desirable, it would seem, is the design by Zaha Hadid, the price of which is £9,000 and rising. It does make me a feel a little sorry for Studio Egret West, Glenn Howells and DRMM, who at the time of writing had only attracted bids of £250.
Good rockin' tonight
Construction's finest bands - and industry-based puns - were given their annual moment in the spotlight last week at charity industry battle of the bands Construction Rocks, raising money for LandAid. Top prize on the night went to Levitt Bernstein collective Passiv Attack, beating off competition from such forces as Tender Package (Assael Architecture) and Work Shy Pandas (WSP, complete with novelty panda ears). For a full account of the slightly bizarre proceedings, which also featured Building's editor Sarah Richardson as part of an X-Factor-style judging panel, see Building later this month …
Boxing clever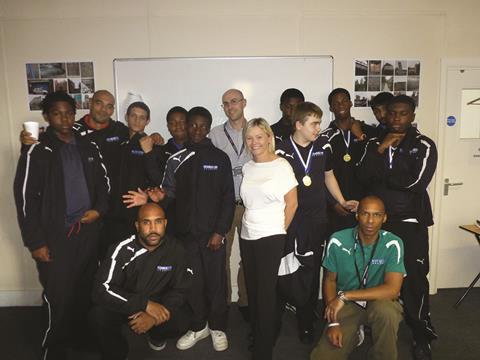 Hackney's Boxing Academy is a centre for teenage boys who have been excluded or are at risk of exclusion from mainstream education and combines learning with regular boxing sessions to instil discipline and fitness. The students have been discussing construction industry blacklisting after watching the BBC Panorama programme on the subject and recently asked Building's Will Hurst (centre back) to give a talk on it. Given that many of the boys are considering careers in construction, Hansom wonders what the industry might do to help the academy's mission. Answers on a postcard, please.
To get in touch with Hansom, email hansom@ubm.com