Good news for fans of transport infrastructure - this week's tattle has plenty to get your motor running, including tube line cycleways, haunted rail stations, and a bid to bring beauty to Britain's roads. Yes, roads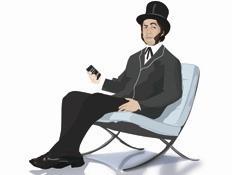 Nightmare commute
The good diggers at Crossrail continue to make sterling progress with their trans-capital rail tunnelling, with work now all but complete. As such, I was surprised to receive an update from Crossrail's archaeologists, who I had presumed had long ago downed tools after their first-rate early work. But it seems they have been busy on a slightly ghoulish project ever since: researching the names and backgrounds of 5,000 Londoners buried at the Bedlam burial ground they uncovered near the soon-to-be Liverpool Street Crossrail station. Plague was the most common cause of death. Commuters will have to compete with ghost walk tours on the platforms of Crossrail when it opens in 2018, it seems.
House of straw
Good to see the UK's first "affordable" straw homes going on sale this week, potentially kicking off a new chapter in energy efficient housing. The seven Bristol townhouses were built by developers Connolly and Callaghan using 3.2m by 2.9m ModCell straw panels enclosed by an engineered timber frame. Less good to hear the usual jokes about those forefathers of our industry, the three little pigs - one of whom was an "early-adopter" of straw-bale construction technology in its primitive form. It is to be hoped that Bristol is free of wolves, both real and metaphorical.
Can't buy me love
The icy cockles of my heart were warmed this week by the news that nobody is more romantic than building and construction people when it comes to celebrating Valentine's Day - assuming that splashing the cash is the measure. Research sponsored by insurance website Constructaquote found that the average predicted spend for members of the sector on a Valentine's Day "package" of gifts and pampering was a whopping £244 - head and shoulders above the measly £16 predicted for sales staff. So congratulatory love and kisses all round, and best of luck to those hoping that a petrol station bouquet and box of Milk Tray were going to cut it this year.
Rocky road
Few things are more amusing than politicians setting themselves up for an epic fail - and so it is with Conservative transport minister John Hayes, who has recently floated proposals for a design panel dedicated to roads. Of course, our thoroughfares should be pleasing on the eye, but Hayes' dream of a future in which Britain is "criss-crossed by award-winning roads" that "delight the senses" may not be shared by the party faithful. Sooner or later he's bound to rock up for a hard-hat-and-boots photoshoot somewhere where the new infrastructure is decidedly uninspiring - unless he expects to be hitting the road, as it were, on or around 7 May.
Another repeat
The BBC doesn't mind serving up repeats, as we all know. As if there haven't been enough negative stories from the Broadcasting House redevelopment, we now hear another - about a crack in the basement causing groundwater to leak into the building. This follows complaints from staff about toilets not working and MPs condemning the new-look Broadcasting House's high running costs. Should make for compelling viewing when the Panorama team get their teeth into it.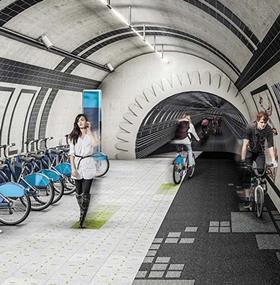 Walk the line
London's latest whacky transport idea comes from architects Gensler. It involves repurposing abandoned tube tunnels into an underground network of pedestrian and cycle routes. The proposal - named the London Underline - would bring the old Piccadilly Line route between Aldwych and Holborn back to life, plus the Jubilee Line tunnel from Green Park to Charing Cross. I'm all for doing anything that helps relieve the capital's congestion problems, but why would anyone want to walk through a dark tunnel when they can stroll the London streets, enjoying the rain and sleet of a February morning? On second thoughts…
Send any juicy industry gossip to hansom@ubm.com