Land Securities' New Ludgate office development brings up tales of headless maidens, bear-baiting and rhinoceroses, while a PV expert suggests that solar panels across the UK are facing the wrong way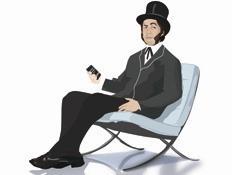 Heading for change
I popped into the topping-out ceremony for Land Securities' New Ludgate office development in the shadow of London's Old Bailey last week. Paul Chandler, vice-president of contractor Skanska, told the assembled crowd that Scandinavians have traditionally celebrated such occasions in one of two ways. The first is to hoist an evergreen tree to the top of the structure to ward off evil spirits. The second is to hoist a maiden to the top of the structure, chop off her head and throw the body over the edge. All maidens in the vicinity were relieved to hear Skanska favours the former custom.
Eau de sauvage
Meanwhile, at the same ceremony, Steve Barton of architect Fletcher Priest regaled guests with colourful details from the site's long history. For 400 years the raucous Belle Sauvage coaching inn and playhouse stood on the site, meriting a mention by Dickens and playing host during its time to both bear-baiting and the first rhinoceros to be exhibited in London. In 1616, when Pocahontas stayed there, it was described as the "haunt of thieves and conmen… noisy, dangerous and evil-smelling". "Shane, our site manager, tells me some of the site meetings were a bitlike that," quipped Barton.
Sunny side up
The beleaguered solar sector has had a rough couple of years with cuts to government subsidies, firms going bust and people losing their jobs, but it reached a new low last week when it was accused of installing millions of solar panels the wrong way round. Ralph Gottschlag, professor of applied photovoltaics at Loughborough University, told the BBC that the conventional method of installing solar panels to face south, to capture the greatest amount of light, was likely to cause spikes in electricity supply during the day - when it was least needed. The peaks for electricity use are in the mornings and evenings, and with nowhere to store it anything that isn't being used just goes to waste. He said: "In Germany they are advising people to go east-west so they are smoothing out the supply of power from all these solar panels." Sounds like a bright idea to me.
The green stuff
Any readers who've been angered by the government's cuts to its flagship Energy Companies Obligation (ECO) scheme, which funds energy efficiency retrofits in homes, should look away now because it emerged this week that energy secretary Ed Davey is keen to avoid paying into the scheme himself, even after he cut it to lessen the cost to consumers. The Mail on Sunday reported that the MP for Kingston and Surbiton had changed his energy supplier to Green Star Energy - a firm small enough to not have to pay for upgrading UK homes' energy efficiencythrough ECO, which costs customers of the big energy companies £30-£50 a year on their bills. Peter Lilly, Tory MP and critic of green taxes, told the paper: "He has found a way to avoid this unfair burden on families which his own department is inflicting. It's a form of tax avoidance." A spokesman for Davey argued it was right smaller energy companies weren't included in the ECO scheme to allow them to grow. However, any way you cut it, it's not the most politically savvy move to be seen wanting to run away from a creature of your own creation.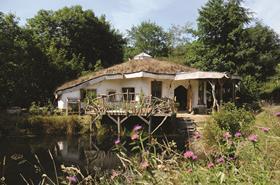 In Shire straits
I was alarmed to learn this week that the owners of a "Hobbit-style" eco-home in Pembrokeshire are facing a fight on the scale of the Battle of Helm's Deep to save their home from demolition. The house, which features a grass roof and a hand-carved staircase, was built without planning permission several years ago, but last week local councillors rejected an appeal to give it permission retrospectively and ordered that it be torn down. The owners, who are of normal stature, have six months to lodge an appeal against the orcs at Pembrokeshire council's planning department.