There have been an awful lot of speeches this week - some of them more missable than others - but few have understood that the true art of public speaking is to say nothing but to say it very well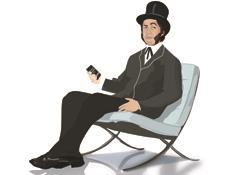 Fracked off
Energy secretary Ed Davey may have secured a historic policy reversal at the Liberal Democrat conference this week, with delegates voting in favour of nuclear power for the first time in the party's history, but that is no justification for a speech littered with flat one-liners and puns that were not so much tired as comatose. The worst was his riff on what must be one of the most over-used double entendres this year, when he told delegates he was "fracking responsible" for putting an end to the mania surrounding controversial shale gas exploration. It was so bad delegates could barely even muster a groan. A career in stand-up comedy isn't for you, Ed.
Me, me, me
I was pleased, nay privileged, to attend the inauguration of Stephen Hodder as the new RIBA president. Hodder did his best to put on a bit of a show but it was difficult to compete with the (in every sense) outgoing president Angela Brady, surprisingly not decked out in her usual arresting magenta. Even on an evening that was ostensibly meant to be looking to the future, Brady couldn't resist stealing the spotlight and dedicated her 20 minute speech to a retrospective of her own presidency with little mention of Hodder. Still, next time he'll have the stage to himself.
Fashion statement
This year's RESI conference was held within the plush confines of the Celtic Manor resort. Essentially, it is the event where a bunch of senior estate agents and housebuilders travel all the way to Wales to talk about London. Speakers were as entertaining as ever - HSBC's Frederick Nerbrand was followed by Savills' Lucian Cook, who mocked Nerbrand's somewhat formal three-piece attire. "You know you're in trouble," he said, "when you've got a man dressed as an undertaker giving a talk on the economy".
All talk, no trousers
A speaker who definitely didn't disappoint was Bristol mayor and former RIBA president George Ferguson (he of the famous red trousers). He was selling to delegates the benefit of investing their cash in housing schemes in the city, underlined by what he described as a flexible attitude on the part of the council to enable investment. This culminated in a declaration: "Essentially I'm up for anything legal," which prompted no shortage of tittering in the audience, and the most disturbing images to crowd into Hansom's coffee-addled brain. Please George, no more.
Early morning mauling
Head of infrastructure, building and construction at KPMG, Richard Threlfall, had to fend off two of the BBC's biggest beasts last week. Promoting the firm's new HS2 study - which claims the high-speed rail link will boost the UK economy by £15bn a year - Threlfall appeared last Wednesday on Radio 4's Today programme where the fearsome John Humphreys wasted no time in baiting him and pointing out the potential bias of the report given it was commissioned by HS2 itself.KPMG's report was then monstered by BBC business editor Robert Peston. Threlfall had clearly had enough by this point and replied to Peston on Twitter, claiming he had "misunderstood" the report. Well, at least Threlfall will have the pages of this magazine to continue to make his case - without interruption (read his latest column here).
Through a glass darkly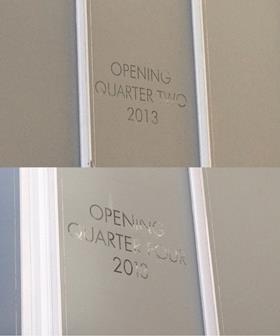 When will luxury hotel group Shangri-La finally open its first UK hotel, in London's Shard skyscraper? That is the question Building has been asking Shangri-La since June, when we revealed the fit-out was running at least six months behind schedule. A change in launch date prompted the firm to replace several glass windows of the Shard emblazoned with "Opening Quarter Two" to panes with "Opening Quarter Four". Last month Shangri-La replaced its fit-out contractor Sisk with rival Chorus Group due to ongoing delays - and we revealed the hotel is now unlikely to fully open until 2014. As we went to press the glass still stubbornly reads "Opening Quarter Four" - but for how long?
Send any juicy industry gossip to hansom@ubm.com