Fun and games this week as we visit brutalist playgrounds and consider Cambridge university's professorship of play - plus, creepy crawlies, open seas, and a plea for nonsensical projects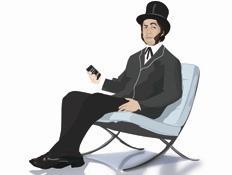 These foolish things
If artist Will Jennings has his way, London could have a towering statue of an embracing Joanna Lumley and Boris Johnson instead of the Garden Bridge as its next tourist attraction. Jennings, in conjunction with Thames Central Open Spaces, the main group campaigning to halt the Garden Bridge, has launched the satirical Folly for London competition. Submissions should require at least £60m of public funding - the amount earmarked by the Treasury and Transport for London for the bridge. Ideas should also be "crazy, ridiculous and satirically nonsensical projects", should take up as much space as possible, use environmentally damaging materials, obstruct as many key views of public landmarks as possible, and aim to raise house prices in the local area by around 100%.
The world according to Mace
Not content with its giddy expansion over 25 years to become one of the UK's biggest and best-respected builders, Mace now has designs on creating an entire world in its vision. The construction group has launched an online, purpose-built city it has called Mace World, which allows the user to swoop through a virtual world consisting entirely of 60 Mace projects, from the Shard in London, to Kingdom Tower in Saudi Arabia and One Porsche Drive in Atlanta. To enter the world of Mace, visithttp://mace.world.
Building blocks, Part I
Could you be Cambridge university's new professor of Lego? If so, you could find yourself in the faculty lounge conversing with the esteemed university's Doctor of Chocolate, courtesy of the Lego Foundation. The foundation has given Cambridge £2.5m for a professorship of play in education, development and learning, as well as a further £1.5m for a play research centre at the university's education faculty. The post is "open to all those whose work falls within the general field of the title of the office," the university said. The successful candidate will lead the studies about the role of play in young children's development.
Building blocks, Part II
New housing development has received another setback. This time the blow has been dealt by horrid ground weaver spiders (Nothophantes horridus) which have halted a development of 57 houses at Radford Quarry in Plymouth. The critically endangered tiny money spiders - measuring just 2.5mm across - have only ever been found at three sites in Plymouth. They have been given a stay of extinction after an appeal was dismissed following a planning inquiry by Plymouth council. Over 9,700 people signed a petition to save the weavers. Buglife, an organisation committed to the conservation of invertebrates, said the decision was a victory for endangered species, "no matter how small".
Nautical but nice
A mix of competitive sailing and high value networking is promised this September at the 27th annual Little Britain Challenge Cup (LBCC) in Cowes, Isle of Wight. Entries are now being accepted at www.littlebritain.co.uk for the property and construction industry's 2015 sailing regatta, which is hoping to attract over 60 companies. The regatta's racing, organised by Royal Yacht Squadron Racing, will stage five races from Friday 11th to Sunday 13th September 2015 in two main classes: boats with spinnakers; and cruising for boats without spinnakers. The LBCC has raised £1.25m for charities since it was founded in 1988, including the Ellen MacArthur Cancer Trust, Jubilee Sailing Trust, Cirdan Sailing Trust and the Paralympic British Sailing Team.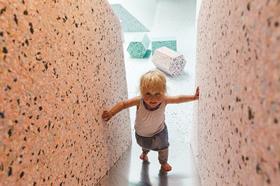 Brutalism at play
A new installation at the RIBA by the artist Simon Terrill and design collective Assemble has been inspired by Britain's brutalist playgrounds. Part sculpture, part architectural installation, these renditions of concrete playgrounds explore post-war housing estates from a different angle. Occupying the entire Architecture Gallery, the exhibition draws on London estates such as Churchill Gardens, where the sculpted concrete forms no longer exist as the playgrounds became considered unsuitable for play, reimagined and reconstituted in foam. All are invited to play, "the brutalist way".