Battling to stay awake? You're not alone – new research reveals napping is rife in construction. Others in the industry are kept on their toes on a tour of Amsterdam – and one firm is hiring staff who can see through walls …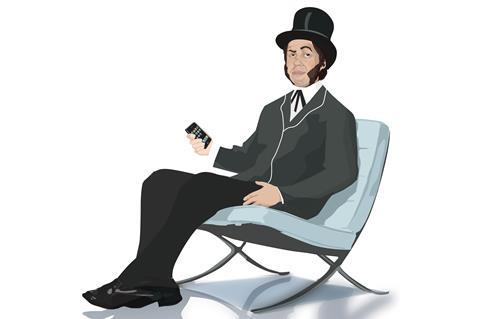 Visionary skills
At the launch of its construction qualification at the House of Commons last week, ISG chief executive Paul Cossell mentioned to one of my hacks that the firm is hiring new recruits with experience outside of the industry. One turns out to have been developing video games before ISG came calling. Another was recruited from a tech firm and has designed goggles to move through visualisations and even look through walls. What a skill to have, I say. Can this person look into the future, I wonder? Specifically, who will win the 3.15 at Kempton next week?
No joke
When a colleague met up with the PR for a contractor recently, talk turned to public speaking. The finance director of said firm, he was told, "effortlessly holds the room" but this was in stark juxtaposition to the boss who, shall we say, lacks pizazz – more Theresa May than Tony Blair. "He stands up, mutters a couple of words and sits down again," was the assessment. Luckily, it doesn't take a comedian to run a company well. The jokers who ran Carillion rather prove the point …
Who says violence isn't the answer?
To Milan, for the launch last week of an office scheme by architect PLP. While in the city it would have been rude of my hack not to visit a few other recent projects by British architects. So she did. One was Fosters' subterranean Apple store, which is entered through a glass corridor lined by fountains. My reporter saw a workman standing in the pool with a wrench, suggesting a few teething problems. Turns out he was adjusting the height of each fountain by giving the base of errant spouts a hefty tap with the wrench. Good to know that the old maxim is alive and well: if in doubt, bash it.
Money no object
Australian architect Bates Smart has unveiled a proposal to build a new stadium in Sydney, suspended over the city's biggest station. The firm put forward the plan as an alternative to the government's proposal of demolishing the main Sydney football stadium and replacing it with a new stadium on the same site at a cost of A$705m (£386m). Given that it's surely likely to cost even more, the Bates Smart plan might sound a little bonkers – or, as I would phrase it, not all that smart. But it has its merits: it would improve transport links, for starters. I asked an Australian colleague which of the proposals she thought had the best chance of going ahead. "Australian governments nearly always tend to pick the less convenient, more expensive way of doing things," was her reply. It's good to see some things are universal.
Wake-up call
Research by healthcare provider Westfield Health has found that 16% of employees in the construction industry have deliberately taken a nap at work. And some 44%, its survey revealed, regularly turn up to their jobs feeling too tired to work. Westfield Health's director of wellbeing, Richard Holmes, remarks: "It's extremely worrying." Indeed it is, but let's look on the bright side. In an industry blighted by low productivity and chronic difficulty completing jobs on time, the question of what lies behind these issues has baffled the great and good for years – but it seems Westfield Health has now found the answer. We can all sleep better for it.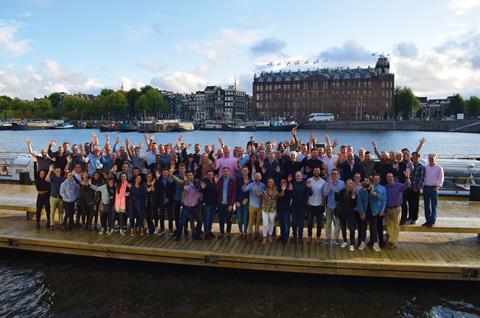 Dutch courage
Alinea held its annual company conference in Amsterdam earlier this month. That sounds like a recipe for disaster to me, given the city isn't just known for being home to the Van Gogh Museum and thousands of bicycles. But partner Iain Parker says any worries about what might have happened to the consultant's 90-strong staff (pictured) over the two days were misplaced, with a packed itinerary including a city tour and canal boat trip. "Ninety went out and ninety came back," says Parker, sounding for all the world like a man who's just returned from combat.
Send any juicy industry gossip to hansom@assemblemediagroup.co.uk