Digby Jones' scintillating wit and Boris Johnson's world-famous joke repertoire both go over the heads of the Chinese, talent gets shoved aside in a government reshuffle and Guildford's PR exercise goes awry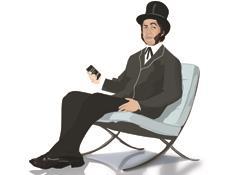 Moving swiftly on …
There was a fair bit of chop and change in this week's government reshuffle, and nowhere more so than among the top construction posts, with the housing, building regulations and construction procurement briefs all changing hands. Perhaps the most surprising change was at housing, where well-regarded housing minister Mark Prisk was sacked after just 12 months, to be replaced by junior minister Kris Hopkins. Awkwardly, Prisk, 51, tweeted he had been asked to "step aside […] for a younger generation", a full 12 months younger to be exact as Hopkins is 50. Amusingly one of the few ministers to retain his construction brief is planning minister Nick Boles, who appears keen to move on, telling last week's Tory conference: "You can shoot me if I'm planning minister after the next election."
It's the way I tell 'em
Birmingham-based consultant DBK's expanding London office held a drinks reception in the swanky surrounds of Altitude bar at the top of Westminster's Millbank Tower last week. Guest speaker Lord Digby Jones (of Birmingham) was on entertaining form, tub-thumping for British business and firing off anecdotes from his time as director general of the CBI. He recalled an amusing case of lost in translation when giving a speech in Beijing to an audience of 2,500 Chinese and 2,500 Westerners. "I was telling a joke and gave a dramatic pause before the punchline, but the Chinese contingent all laughed and clapped during the pause," he said ruefully.
The inscrutable Mr Johnson
There was another case of lost in translation in south London's Crystal Palace Park last week, as London mayor Boris Johnson and Chinese property developer billionaire Ni Zhaoxing unveiled plans to rebuild the eponymous Victorian mega-structure that hosted the Great Exhibition, but which burned down in 1936. Mr Zhaoxing sat stony faced throughout Johnson's joke-peppered speech. It's fair to say there probably aren't many politicians like Boris in China.
Havens above
Guildford council has been in touch with our newsdesk to say it is sick of the Surrey town's reputation for being a "luxury haven". So the borough has launched a public consultation on how to revamp its image and deliver "sustainable" growth. But who has Guildford hired to spread this humble message? Step forward PR firm Bell Pottinger, which also represents clients including the billionaire Sultan of Brunei. Exactly the sort of firm you might expect a luxury haven to hire.
Night owls and early birds
Building and Ecobuild's first "tweetup" went off without a hitch last Wednesday. With Ecobuild's 10th anniversary in the not-too-distant future, the chance to meet some of today's readers couldn't have come at a better time - though at my advanced age of 170, late nights are a thing of the past so I did make a discreet early exit. Indeed, if you ask me, I think we need less tweetup and more cup-of-tea-and-feet-up!
Lego of your cash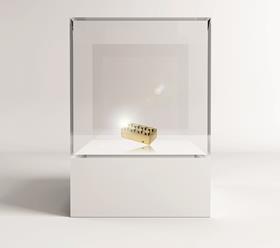 Word reaches me that one of the industry's trade bodies is going to new lengths in its fight for its members' interests. In an interview with one of my hacks, Sarah McCann-Bartlett, director general of the British Constructional Steel Association, weighed in against that most fearsome of competitors: Lego. Unprompted, McCann-Bartlett kicked off the interview with an attack on the price of admission to Legoland Windsor - and with some justification. With a gate price of £45.60 per adult and £39.00 per child, a day out frolicking through the plastic is an expensive proposition. Steelworld Slough would never stoop so low.