Lots of bright ideas this week: a skyscraper made of wood, relocating parliament to Hull, prolonging Euston Station's life and a lycra-testing cycle ride to Cannes. Plus, we learn that the Walkie Talkie can whistle too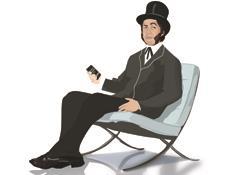 Euston, we have a problem
Much has been made of the "transformational" effects the nation can expect from the construction of High Speed Two. But it seems that the wand of change will not be sprinkling any of its magic dust over Euston Station anytime soon. Despite chancellor George Osborne's 2014 call for an ambitious redevelopment of the sixties station to accommodate HS2, it transpires that original makeshift plans to extend the existing station to the west, prolonging its life to 2040, are still HS2 Ltd's favoured option. After a project meeting last week, exasperated Camden council leader Sarah Hayward said she was "appalled" by the proposals, which would leave the area "blighted for decades" but provide no extra jobs or homes on the site. Still, it's great news for those keen to paint Birmingham, Manchester and Leeds in an increasingly favourable light.
Go whistle
It was briefly dubbed the "Walkie Scorchie" for its ability to melt cars with its laser-hot reflections. Now the Walkie Talkie, aka 20 Fenchurch Street, may be about to get another new nickname. Visitors heading for the Sky Garden bar have reported hearing a loud whistling sound as they hurtle upwards in a lift towards the tower's 35th floor. The garden has its own express elevator, and sources at the building say the whistling sound could be caused by the difference between the air pressure outside the building, and the air pressure in the lift shaft. The "Walkie Whistlie" anyone…?
Burning questions
To the Austrian capital of Vienna, where plans to build the world's tallest wooden skyscraper are no laughing matter, even though the scheme is named "HoHo". The 84m-tall project would boast offices, homes, a hotel, a restaurant and a wellness centre across its 20-plus storeys, but - perhaps unsurprisingly - the fire service has its reservations. I am happy to keep an open mind, but a ban on gas hobs and open fires would seem like a sensible precaution.
Black out
"A stark warning." "Lifts the lid on a despicable practice." "A wake-up call to all who think we live in a democracy." "A major contribution to securing the righting of an appalling wrong." "Part of the collective campaign to win justice." Those are a few of the reviews of Blacklisted, a book published this month by New Internationalist. The authors are Dave Smith, a blacklisted construction union activist, and investigative journalist Phil Chamberlain. The book is available on 12 March. I wonder if any contractors have nervously inked the date in their diaries.
Lycra time
It's that time of year again, when property professionals pull on their lycra and start pedalling towards the south of France. This,
of course, is the annual Cycle to Mipim event, now in its 10th year. The Grand Depart took place in London yesterday, and the peloton
are now well on their way to Cannes, where they are due to arrive, 1,500km later, on Tuesday 10 March. Since it started in 2006, the event, set up by architect Peter Murray, has raised £1.75m for charity. Cycle to Mipim wants to break through the £2m-mark in its 10th race, and if you'd like to help them, place your donation at http://cycle-to.org/.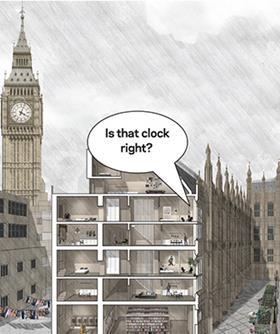 Location location
There is some bold thinking going on at campaign group Generation Rent, which has drawn up plans to relocate parliament to Hull and convert the Palace of Westminster into 364 affordable homes. Why Hull? Apparently it is the cheapest place to rent homes in the country, and would put honourable members back in touch with real life, while giving Westminster council some high-quality stock. Generation Rent director Alex Hilton argues the plans would give MPs a "sense of humility" and bring some urgency to dealing with the housing crisis. It would also turn the Mother of All Parliaments into the Mother of All Right-to-Buy battles.