This week, RMJM makes a move in the Big Apple, the Scotch industry tries to prove age is just a number, John Woodcock MP is nicknamed Mr Bump, and are there hidden crime-fighting plans afoot in Scotland?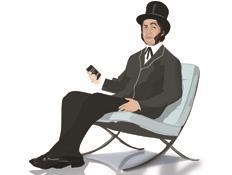 It's a wonderful town …
Since RMJM parted company with PR adviser the Big Partnership (which subsequently pursued it in the Scottish courts, as Building has reported), the architect has been unsurprisingly quiet amid ongoing revelations of employment tribunals and money owed to creditors. So Hansom was surprised to receive a press release direct from the firm's group CEO Peter Morrison, about its new Manhattan office, this week. "The work we are doing in the New York Studio spans the globe," Morrison wrote. "As we have over the past 50 years RMJM continues to appreciate the loyal support of our clients and partners, with a newly invigorated optimism in the growth of our industry." One wonders what the New York state tax authorities will make of this optimism, given that they have branded RMJM Group Inc a "delinquent" taxpayer over the $843,138 in tax it owes.
Improved with age
I hear whisky could be a growing part of the construction industry north of the border - and I don't mean the imbibing of it. With Scotland's favourite tipple becoming more popular in India and China, whisky distillers are now pursuing major expansion plans, which is good news for Scottish builders. The problem with whisky is it takes a long time to produce so these plans carry the risk that, in 10 years, the Indians and Chinese may have moved onto something else. To reduce this risk, the whisky industry is lobbying to relax regulations that state how old the tipple is - freeing producers to sell young whisky alongside older bottles. Construction stands to gain from this wheeze, but at a price - we may end up unknowingly drinking unaged Scotch. Heaven forbid!
Things that go bump
Often a news story prompts a hitherto unknown trade federation to reveal itself.
So I was not surprised when the Ladder Association got in touch after the national press reported the unfortunate fall of Labour MP John Woodcock from a ladder propped up to the attic at his home in Barrow-in-Furness. The organisation has offered Woodcock - now affectionately known as "Mr Bump" by fellow MPs - a free ladder training course.
Builders continue to expand
Builders - not known for their dainty figures - are getting larger, according to workwear manufacturer Alexandra. The firm's sales records show the average chest size order has increased by five inches over recent years. This magazine would not dare to offer an explanation, but helpfully Alexandra has speculated it could be down to factors, including "increased weight lifting, longer lunch breaks or more snacking on the job".
Swimming with sharks
Steve White, chief executive of engineer Hyde Group, is taking on the quite extraordinary challenge of the 1.5-mile swim through shark-infested waters in San Francisco Bay, from Alcatraz prison to the mainland. He will follow this with a six-mile swim up the Hudson in New York's Little Red Lighthouse Swim. White, who has a leg amputated above the knee, is fundraising for the British Limbless Ex-Servicemen's Association and has already raised over £1,000. To sponsor him visit http://bit.ly/Pn30DP.
To the crime campus!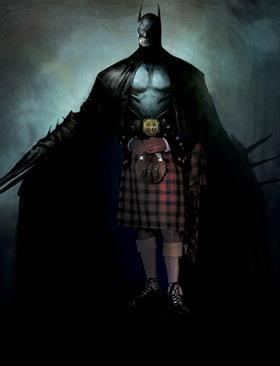 Work is progressing on the Scottish government's new £80m Crime Campus, designed by BMJ Architects and Gordon Murray Architects. Not, as the name might suggest, a university for budding criminals, but a new "cluster" of facilities for crime fighters, including the Scottish Crime and Drug Enforcement Agency, the Serious Organised Crime Agency and HM Revenue and Customs. And, it seems, other unidentified agencies, whose very existence cannot be spoken of. There are large sections of the building, I'm told, given over to mysterious clients that are never mentioned and not identified in plans. Although I am informed that the fit-out resembles neither the Batcave or Spider-Man's bedroom at Aunt May's house.