Ah, the olden days, when you could buy a house for £9 a week – and get planning permission to build one in less than eight weeks (but getting a ceiling painted might take 19 years). This week, it's all about nostalgia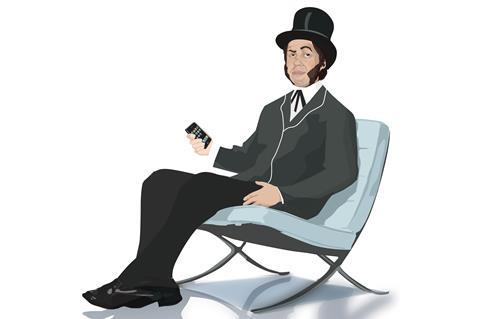 Feeling the heat
Spare a thought for politicians in pre-local election campaigning mode. On the hottest April day for 70 years, Lib Dem leader Vince Cable criss-crossed the capital by Tube to squeeze in an appearance at the Construction Products Association's annual bash in Park Lane. After some side-swipes at Brexit and Help to Buy, he had just enough time for a few selfies with admiring product manufacturers before hot-footing it up to Chesterfield for the BBC's Question Time. But the ex-business secretary has a somewhat downbeat assessment of his party's prospects at the ballot box next month. "We're not going to make spectacular progress – we're looking for steady improvements," he tells one of my hacks. A sentiment familiar to many in the business of forecasting construction's performance this year, no doubt.
On the never-never
Remember the Barratt ads with that chap in the helicopter? Most of you who are of a certain age probably do, so in that sense they did their job. The housebuilder's chief executive, David Thomas, reminds a colleague of mine that one of the ads the firm ran back then in the 1970s advertised homes to buy for £9 a week. "That was in the days when you could advertise the cost of a house on a pounds per week basis," he says. The firm's most expensive ongoing home is an £8m residence near Tower Bridge in London, which on the pounds per week basis would take 888,888 weeks to pay for.
Past perfect
Thomas also mentioned that he was at a Home Builders Federation policy conference a few weeks ago, where one of the speakers was Redrow founder Steve Morgan. Morgan, who set up the business back in 1982, revealed that in the first year of trading he completed just 50 homes but by five years later completions had shot up to 1,050. Thomas was incredulous. "Not one of the sites he bought took him more than eight weeks of planning," he says, wistfully. "We can be 70 weeks in planning now." I think this goes to show that progress isn't all that it's cracked up to be.
Playing it safe
Many call construction a dangerous business, but it turns out Flan McNamara's son has chosen an even trickier game for himself. Earlier this month one of my hacks was speaking with this week's cover star, who told her that while his son Daniel had not followed him into the construction game, he'd chosen a risky business of his own. "He had a go at construction but he didn't really like it; he likes life too much," McNamara said. "Daniel is a skateboarder." Looks like taking chances runs in the family.
Love and money
An investor in Metro Bank has cried foul over payments made by the high-street financial retailer to a US firm of architects run by the wife of the bank's chairman, Vernon Hill. Royal London Asset Management, which owns 0.44% of the bank, raised the issue of payments totalling £21m to New Jersey-based InterArch, run by Shirley Hill, for design and branding services. Metro said the payments were "arm's length" and represented a good deal compared with other lenders. But Royal London suggested the bank ought to pay "especially close attention to related party transactions". InterArch's corporate blurb reveals it "uses design as a competitive weapon" but there's no mention of some of its, er, "connections".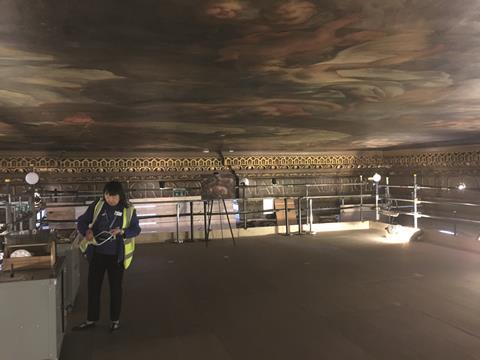 Sky high
A friend recently took a gander at the mural on the ceiling of the Sir Christopher Wren-designed Painted Hall, part of the Old Naval College at Greenwich. Currently being restored, it took James Thornhill 19 years to complete between 1707 and 1726, and modern-day visitors can get up close and personal with the work, 60ft up, until September, from a special observation deck. The scaffolding used to support the restoration platform, on which visitors can view the ceiling, took four months to build, features nearly eight miles of tubing, and weighs in at 80 tonnes – more than a Space Shuttle, apparently.
Send any juicy industry gossip to hansom@assemblemediagroup.co.uk