From news stories to new storeys, Building's former home is flattened for redevelopment, while a new office block in Clerkenwell just looks demolished – plus, Willmott Dixon takes to the hills with Geraint Thomas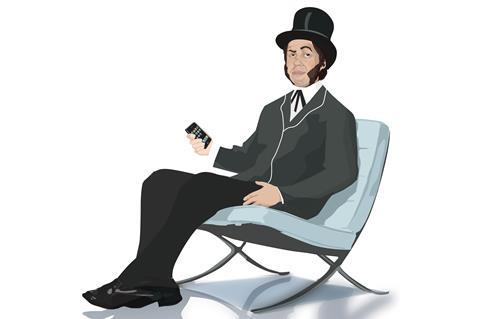 For a rainy day
Analyst Kevin Cammack has a wry take on Taylor Wimpey telling investors last week that it was setting aside £30m to remove the sort of combustible cladding found on the Grenfell Tower – on top of last year's £130m provision to deal with the leasehold scandal. "It's become the housebuilder of conscience," he quips.
Always look on the bright side of life
One of my hacks went to visit ALL Design, the practice Will Alsop helped set up seven years ago, to see how they have been doing since he died in May. Turns out they are OK, and in good enough spirits to share a tale about the late architect. Alsop was a big fan of colour – think of the Chips building in Manchester, the Public in West Bromwich and the Sharp Centre in Toronto – so it's rather apt he was laid to rest in an orange coffin.
Throw the book at her
Suffolk-based property developer John Howard has a new book to promote. Howard, you may remember, has recently brought in RG Carter to complete a tower block in Ipswich that was mothballed by the financial crash back in 2010, whose concrete skeleton has been a painful reminder of that period ever since. This man of action's new book promises to provide "straight-talking, hard-nosed, real life advice" in exchange for punters' £9.99. With the industry's Brexit worries growing by the week, I suggest Howard, as chairman of the Ipswich Conservatives, posts a copy of his tome to his leader real sharpish.
Half-baked ideas
My colleagues at BD are busily wading through the nominations for this year's Carbuncle Cup. One of the entries is in architectural hotspot Clerkenwell in central London and designed by a former Stirling prize nominee, which I guess shows some firms have more strings to their bow than they might care to admit. Looking at it, I can only describe it as a distressed office block. It's designed to look half-built – "ruin-porn" is the phrase I'm supposed to use. One of my architectural colleagues at BD piped up. "Half-built, eh? Isn't that typical of your British builder?" How very dare he …
Never look back
Cruising down the Thames last week, one of my hacks was given a potted tour of the riverside pads of some of our better known public figures. The homes of Irish broadcaster Graham Norton and actress Helen Mirren were identified, as well as a pub where leading thesp Sir Ian McKellen is known to host trivia nights. It was all part of a trip to see developer Keystone's plans near the Royal Docks. Passing Blackfriars Bridge, my hack turned to glance nostalgically at Ludgate House, the former home of Building. Except she couldn't. Built in 1989 and opened by Margaret Thatcher, it was flattened this year to make way for more riverside pads. I hope the new residents appreciate the privilege of living on a site once occupied by my fine team of hacks …
Construction is a catwalk
Ludgate House is set to be replaced by a high-rise block, expected to reach 50 storeys, which will take its place among a number of tall buildings going up or planned in the Southwark area. These include the 50-storey One Blackfriars and a 52-storey building by Wilkinson Eyre further down Blackfriars Road. With all these towers springing up in London, an architect was moved to channel the spirit of Canadian supermodel Linda Evangelista when he told one of my hacks recently: "I don't get out of bed for less than 25 storeys."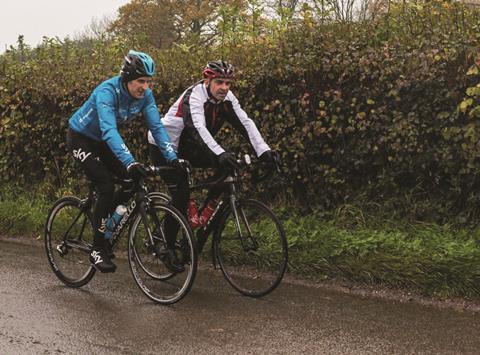 Good turn
Willmott Dixon thinks it's about time we published this picture showing its managing director in Wales, Neal Stephens, out riding with future Tour de France winner Geraint Thomas last year. Thomas joined Stephens and a number of others for a training ride in typically wet Welsh weather. "I'm not saying we made a difference but it seems Thomas definitely benefited from his pep talks with Neal," said a Willmott Dixon spokesman, gravely.
Send any juicy industry gossip to hansom@assemblemediagroup.co.uk