President Trump makes a few more lives difficult and Jacob Rees-Mogg assures us he'll find a way to improve ours; meanwhile, everyone else just wants to put their out-of-office on and get away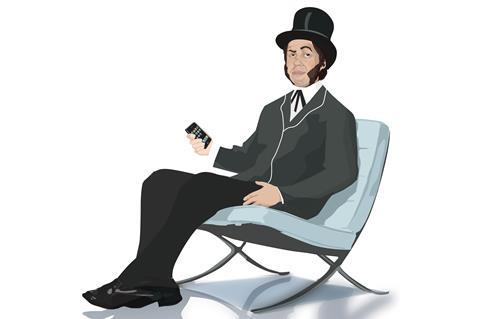 Cordoned off
Consultant Ridge has its main office in the grounds of Blenheim Palace in Oxfordshire at a place called Woodstock. Not the venue made famous by hundreds of thousands of hippies in the late 1960s but the birthplace of Sir Winston Churchill. It was graced by a visit from the US president last month – to imbibe a little of the war leader's essence rather than to tune in, turn on and drop out – and a number of the neighbours including Ridge, where 220 of its staff work, were a little inconvenienced. "We weren't allowed to leave via the park," the firm's senior partner Adrian O'Hickey says of the day Donald Trump came. "And there were a lot of policemen." It got me wondering. Has President Trump taken a swipe at the British bobby yet?
Housing woes answered?
Tory MP Jacob Rees-Mogg tore himself away from championing Brexit last week to throw his weight behind an essay-writing competition designed to find a "radical free-market solution" to the housing crisis. Entrepreneur Richard Koch has stumped up £50,000 for the best submission sent into the Institute for Economic Affairs' Breakthrough Prize, and in a riveting testimonial to camera Rees-Mogg applauded the competition's ambition, suggesting the required 2,000 to 3,000 words was "something that most students polish off between midnight and two in the morning". Maybe you did as a student Rees-Mogg, but some students have better things to do at that time of night.
Welcome change
I'm sure most of us breathed a sigh of relief when the sweltering weather abated over the weekend and we basked in the rather more familiar English summer: a cool breeze and patches of drizzle punctuated by spells of sunshine. I, for one, was overcome with joy. The heat down in London has been relentless. Alinea partner Iain Parker tells me he's off on hols this week to Orlando in Florida, where at this time of year the thunderstorms can be fearsome and dish out a good dousing to those caught in them. "Well, we've had so little rain recently I thought I better go somewhere to see what it looks like again," he quipped.
Email honesty
Speaking of holidays, it's the time of year when the out-of-office email is switched on as everyone heads off to recuperate, recharge and not reply to emails. One of my hacks was rather amused to get this recently from someone at a law firm. He's not holding out much hope of getting a reply. Telling senders he was on leave, the person, who shall remain anonymous, added: "[The email] won't be seen until after I'm back and have caught up with everything. Which will take ages." I suppose it's like getting the out-of-office equivalent of "the cheque's in the post".
'Snow fun
A final weather-related missive. As temperatures climb again after a few days off over the weekend, remember the Beast from the East, when everyone seemed to be permanently wrapped up in half the contents of their wardrobe? Ground engineer Keller does. The firm published its interim results earlier this week and the poor weather in North America and Europe was blamed for hitting numbers in the first quarter. "It was a pretty harsh winter," says chief executive Alain Michaelis. But as the UK gears up for more heat, he admits: "It's hard to remember now."Unwelcome nickname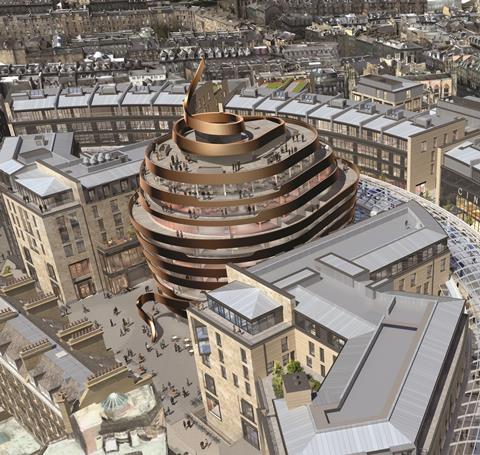 Unwelcome nickname
Enjoying a few days in Edinburgh recently, one of my colleagues hopped into a taxi, whereupon the driver launched into a tirade about the chaos caused by the Scottish capital's interminable roadworks. He highlighted one area of congestion near the top of Leith Walk at the east end of Princes Street, where Laing O'Rourke is currently building the St James mixed-use scheme. Did my writer know what everyone calls the centrepiece of the Allan Murray Architects-designed project, the taxi driver enquired, grinning from ear to ear? "The Big Jobby!" A jobby, for any southerners not familiar with Scottish slang, is … well, you can Google it. Unlike monikers such as the "Walkie-talkie", it may not be a nickname that the developers want to catch on.
Send any juicy industry gossip to hansom@assemblemediagroup.co.uk