A massive collaboration of 800 people is proving an effective approach for this complex infrastructure scheme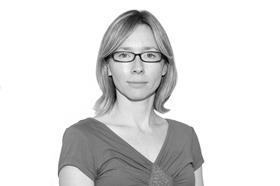 Four years ago the frontrunner to become the next prime minister vowed he would lie down in front of the bulldozers to stop the expansion of Heathrow airport. Last week on live TV, Boris Johnson seemed less sure. True, he has not come out endorsing the £14bn third runway plans but close allies have indicated that if he became PM he would not oppose them. That should please the design team behind the airport's masterplan for over £32bn of works running to 2050, which also received widespread publicity last week when it was released for public consultation.
While Brexit – and character flaws – dominate the leadership contest, politicians risk ignoring projects that have the potential to boost our ailing economy
Let's be clear: this is no ordinary design team, this is a "non-contracted alliance" Integrated Design Team, also known as IDT. What does that mean? Well, it means Heathrow decided not to allow different engineering giants to fight it out for one contract and for the winner to single-handedly take charge of the masterplan. Instead the client created a mega design unit made up of 800 people from seven consultants – including Atkins, Arup, Jacobs and Mott MacDonald – who all have to work together as one entity.
The idea completely cuts through company tribal loyalties and allows the client access to the best talent for the specific task. And like all good ideas, it was borne out of necessity – the political uncertainty surrounding the expansion meant design work could not begin until the government gave it the green light a year ago, at which point precious time could not be wasted on a long procurement process. On top of that, the sheer complexity of this project – which by the way involves new terminals, car parks and the new runway, which needs to be built over a river and the M25, while moving two A roads – requires a breadth and depth of skills you cannot find in one firm.
And it seems the benefits of this approach are huge for the client. Impressively, Heathrow appears to have created the best kind of competitive environment, where experts from a range of specialisms are kept on their toes but also incentivised to share ideas with peers for the good of the project. So it makes sense that the airport is now looking at how this procurement approach for its design team could apply to contractors, implying it wants integration between suppliers.
In many ways, this is just what the Institution of Civil Engineers recommends through its Project 13 – a model for infrastructure delivery based on client engagement and industry collaboration. Heathrow is not at the moment Project 13 in action, though its head of design Barry Weekes says it will go down that route. More important, perhaps, is that he is keen to learn lessons from other mega infrastructure projects such as Hinkley Point C, Thames Tideway and Crossrail.
Crossrail's woes have been blamed on programme sequencing being hit by specific jobs that were given inaccurate timescales. The new leadership's plan for delivery, which now runs into 2021, has meant resequencing some 100,000 different jobs. Clearly the complexity of infrastructure jobs means that getting the sequencing right is absolutely crucial, and so it's good to hear that testing at Heathrow would include focusing on potential delays caused by the impact of "system operational readiness" on other operations.
In many ways it would be more surprising if Heathrow said it wasn't actively looking at Crossrail to learn lessons. Surely, it's wise to look very carefully at what's gone wrong and take action to prevent a repetition of the same mistakes? After all, infrastructure experts do not operate in silos; they learn lessons from each other, good and bad. Crossrail 2's boss Michèle Dix expressed a similar view at an event last week, where she said there are "millions of lessons being learned" from Crossrail's current difficulties.
What Heathrow needs now is some real clarity on the next prime minister's attitude to big infrastructure, and this is even more the case for other transport schemes such as HS2, Northern Powerhouse rail and Crossrail 2, all of which will require long-term investment. While Brexit – and character flaws – dominate the Tory leadership contest, politicians risk ignoring projects that have the potential to boost our ailing economy. What are the chances that will change any time soon?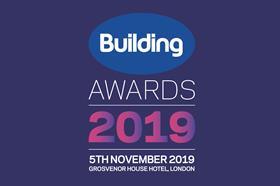 Time to show off
It's that time of year again when we call on the industry to show off its very best people, projects and companies as well as the innovation of those at the cutting edge. We have more than 20 categories in this year's prestigious Building Awards, so whether you're a builder, designer, specialist, consultant, client or one of
the sector's business leaders, this is a chance to celebrate your, and your team's, successes.
Despite the continuing political and economic uncertainties, construction is still a vibrant industry that produces incredible design, not to mention the crucial housing and infrastructure that communities need to thrive. Your work connects people within and between cities, creates amazing places in which to work and learn and in many cases it inspires the next generation of talent to join your ranks.
So share your success stories with us – you have until 28 June to submit your entries (go to www.building-awards.co.uk for more information). And we look forward to seeing those who make it to the shortlist at our awards ceremony in November.
Chloë McCulloch, editor, Building