The modern worker may not need a desk to sit at 24/7, but they do want staircases, sofas, reclaimed timber floors, and a new kind of urban realm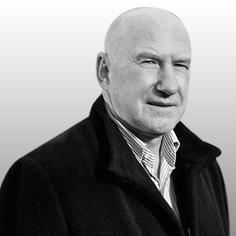 Agile working is more disruptive than you might think. Trying to make the working environment reflect the way workers now think, act and relate to each other not only changes how we work but also how offices and cities should be designed.
Before the recession, "agile working" might have been seen as a scary strategy for sales forces or a fancy fad for creative types, but now it's gone mainstream. Everyone from banks and pharma companies to technology, media and telecoms companies are adopting new ways of working. It's partly about efficiency - often only 40% of workers are actually in the office and at their desk, so there is a huge waste of space - but it's also about "work style". Why would you want to work in a sea of empty desks, when you can do your email anywhere on your iPad and you really come to the office to meet people - to collaborate? Far better to have fewer, shared desks and a range of work settings on offer, such as sofa land, cafes, video / audio conference booths, and stand up meeting areas.
That's not all that's changed. Almost all companies are now driven by IT platforms. Take the banks; dealers are no longer barrow boys with red braces, they are more likely to be IT geeks who can write cool algorithms for automated trading. So the banks want the same recruits as Google, and so do the insurers, and pharma, and almost everyone. And these young people do not want to work in "tin ceiling land", they want to work in funky offices with exposed services and reclaimed timber floors. They really want to work in Shoreditch. The old paradigm was that the recruit adopted the values and style of the company. The new paradigm is vice versa. One agent asked me if we could design new offices like converted warehouses. Why not? Ceilings are being thrown out all over London!
And stairs are being installed, because people have ideas when they meet and talk, so companies separated by floors need to be united by stairs visible to staff and easy to use. Which also plays to the wellness agenda. "Come and work for us, we'll keep you fit."
Young people really want to work in Shoreditch. One agent asked me if we could design new offices like converted warehouses? Why not?
The result is that lots of existing office buildings just don't work anymore. In theory they were designed for occupation at 1:10 persons per square metre (ppm2). In reality they had lots of cellular offices and were occupied pre-agile working to 1:14 m2 at 50 % occupancy - so actually more like 1:28 m2. Now in an agile environment they are designed to 1:8 ppm2 with an occupancy of, say, 70%, ie a real occupancy of 1:12 ppm2. That's about twice as many people in the building. So the lifts don't work and there are queues for the loos. We need a new type of high-performance building designed for higher occupancy and higher sustainability, with more exciting internal spaces delivering real character and of course with stairs in open atriums lacing the whole vertical village together.
Then there is the city. In an agile working world the spaces in the city, the bits in between the buildings, themselves are workspace. The urban realm should provide places for us to meet as work life and social life overlap more and more throughout the day. We are not great at this in the UK compared with towns like Barcelona, Montpelier and Basle, which have rich urban environments teeming with life all day long.
My city is the City - the City of London, one of the wealthiest square miles on the planet, riddled with tight streets, which makes an ideal setting for a rich urban realm. At Mipim this year the City held a seminar on the issues of workplace in the City and surprisingly the urban realm was singled out as needing attention. For example, Bishopsgate is appalling and Moorgate is worse. OK the area has done well in getting retail in, Broadgate is great and the new proposals for London Wall and Aldgate sound very promising. But that's just the tip of the iceberg. When the Catalans turned Barcelona around from being a clapped-out container port, they first did a thousand small and large urban landscape schemes to knit the city together. That's the sort of intervention we need to make a truly high-performance workplace of a city, and the City.
Who would have thought it? The crude move 20 years ago to "hot desking" has matured and demands not just better buildings, but better cities too.
Jack Pringle is principal, managing director EMEA at Pringle Brandon Perkins + Will