If the government doesn't stimulate investment in green construction now, we will feel the ramifications for decades to come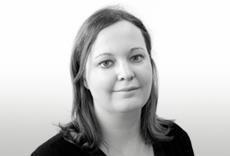 The jostling for funding among government ministers ahead of next month's crucial Spending Review has come into sharp focus this week, with chancellor George Osborne revealing he has agreed just 20% of the cuts he is to make from April 2015 - meaning, in other words, there's a further 80% still to be found.
This will inevitably prompt a frenzied period of lobbying from within Whitehall and outside it in the run-up to the Spending Review on 26 June. And this in turn raises a critical question for construction: how much is the government prepared to listen, and to whom?
One issue in particular demanding renewed attention this week is green construction. The government's own advisory body, the Committee on Climate Change, delivered a stark warning this week that high levels of uncertainty around energy policy risk undermining investor confidence in green energy - saying that if this is not addressed, projects to be delivered over the next five years are likely to be at high cost. There is even the alarming prospect of a "hiatus" in investment from 2020.
There are few signs that the government is putting its house in order to stimulate green investment
The report makes for compelling, if shocking, reading - and the fact that it is delivered by a government committee should be enough to warrant it due attention. But there are few signs that the government is putting its house in order to stimulate green investment. Prime minister David Cameron has, over the past few months, apparently displayed more commitment to listening to his beloved band The Smiths, in the face of near apoplexy from the group's former members, than he has to hearing the views of the many research organisations exhorting him to grasp the opportunity to invest in improving the sustainability credentials of the UK's built environment.
The impact of ignoring such advice was clearly illustrated this week by the revelation that installations of cavity wall insulation, one of the cheapest methods of delivering energy savings, plummeted 97% in April compared with the same month last year, back before previous government insulation programmes were replaced by the Green Deal. This collapse was being forecast three years ago by government advisers, and yet it appears that adequate measures were still not put in place to ease the impact of transition.
The figures have led to renewed calls from industry and climate change experts for financial incentives to stimulate take-up of the Green Deal - a position that Building is fully supporting through our Green for Growth campaign - alongside other measures that aim to guard the UK against the impact of climate change at the same time as providing a stimulus for the industry and the wider economy (for full details, see www.building.co.uk/greenforgrowth).
But whether in relation to green construction, transport or social infrastructure projects, there is an overriding warning the government needs to heed. Failing to stimulate investment - let alone making further deep cuts to spending - will not only prolong the industry's and the economy's current economic woes, it will also ensure we are lumbered with outdated, inadequate and poorly performing infrastructure for many decades to come.
Sarah Richardson, editor