Training your workforce well and engaging them with your plans for innovation is crucial, says Zutec's Emily Hopson-Hill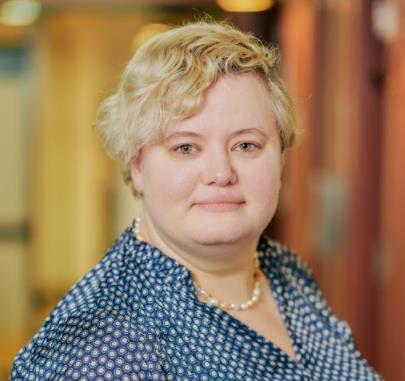 The transforming effect of technology on construction has been well documented. And the 18 months of the pandemic and successive lockdowns has accelerated the drive towards digital ten-fold.
Long tracts of remote working, reduced on-site personnel and ever-tighter margins have seen everyone from specifiers and contractors to asset owners and O&M managers look to the latest software and hardware to increase day-to-day productivity and efficiency.
There is no doubt that innovation is reducing waste, driving up profitability and achieving higher-quality buildings too. Fundamentally it is helping built environment professionals to do a better job across the board.
As more data-led systems come online, the physical moves ever closer to the digital, with an expectation that everyone from apprentices to MDs becomes adept at using the latest tools and platforms.
Look hard at your workforce and pinpoint where any uncertainty or apprehension might exist before implementation
Training a workforce – especially those who have come through the ranks when the sector was an almost universally manual one – will be a particular challenge towards delivering this aim.
When seeking to introduce new technology, it can be easy to overlook this human, culture-driven, factor. But, if you take anything away from this article, I urge you to look hard at your workforce and immediately pinpoint where any uncertainty or apprehension might exist before implementation. Then develop a strategy to meet these barriers head-on.
The good news is that these hurdles can easily be overcome if the approach taken is an empathetic and inclusive one.
Many reading this will be well aware that ingrained attitudes and long-standing values can be tricky to navigate, especially if a certain way of doing things, however inefficient, has become the norm. Technology, erroneously, is often viewed as a negative change, and iti s easy to see why.
Clumsily delivered to the workforce, usually as a top-down missive, couched as a deadline-backed order to get competent on the platform quick, it demotivates staff and – worse – can spark redundancy fears. So a delicate touch to implementation is advised.
Further, clear, concise and persuasive communication is key. I have helped to introduce new technology in a number of organisations during my career, where staff have felt a disconnect between management and day-to-day activities. This immediately makes the task harder than it needs to be.
In these situations, they perceive the imminent innovation as a shiny new executive toy or the latest industry fad, which will hinder, not help.
So, before you take the brand new device out of its box or fire up the sparkling state-of-the-art software package, sound out your staff. It is about relating with their concerns and showing them how this new bit of kit is going to have a positive effect on the way they work.
Bring it back to their individual and collective pain points, and how this will remove them.
Bring them on the journey and invest in the necessary training to get them comfortable with using the new technology. It will empower the workforce and make them feel the business is actively investing in their skills.
This is something which can be done in conjunction with the specific tech provider, so it is vital that you ask at the outset if they can assist with education and assimilation around their service proposition.
You cannot assume the direction developed during the planning phase is always going to remain the right one
In an ideal situation, you will also have simultaneous, company-wide engagement. It is not just a question of having senior management dictating technology needs from the top table, but also getting stakeholders engaged at all levels of the business. This will ensure that the introduced innovation is relevant universally: everyone can see the benefit of the new enhancement, so everyone will be excited to use it.
Finally, remember that this is not a single, one-off moment it is an ongoing process. Once the technology has been introduced, review it and reiterate it.
You cannot assume the direction developed during the planning phase is always going to remain the right one. As staff start to use the new tool for daily tasks, there will be opportunities to make improvements and refinements, helping to achieve maximum value.
Taking this simple, but high-impact, approach will pay dividends and help to overcome almost any reluctance you may face when looking to adopt and roll out a new digital system across the business. At the end of the day, if everyone understands and appreciates technology as a tool to improve their work – and make their lives easier – then introducing innovation immediately becomes less of a challenge.
Emily Hopson-Hill is COO of Zutec