Euston is light, airy and spacious - why is it so unpopular?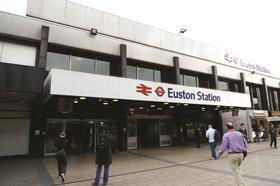 Ike Ijeh's put-downs (Euston, we have a problem … (21 June, page 36) include that the station that it is "anodyne and inhuman", "coffin-like", "monolithic", "gloomy", "sterile", and "seething with architectural spite and aggression".
Clearly he doesn't like Euston and is dismayed that it is not to be re-built as the London terminus of HS2. The architectural establishment have never liked it either, so he is ingood company.
But why is it so unpopular? Despite running over three pages, his article doesn't get round to actually telling us which of its features fail.
Between 1964 and 2000, Euston was my regular portal when visiting London, and I always found the concourse all that a major national station should be: a light, airy spacious box, built of robust materials. Pedestrian communication from platform to the street, the Undergound or the taxi rank were all excellent. It compared well with Waterloo and Paddington. Do St Pancras or King's Cross provide anything better, or just a great architectural experience and a lot of expensive shops? A major disadvantage was the hassle of getting to Euston Square, but the refurb will cure that.
What the invective does not mention is the grim platform zone with its low concrete soffits. And, inexplicably, that Euston as HS2's terminus will not be connected to Crossrail.
Perhaps on mature reflection, we might agree that HS2's decision not to re-build was not such a bad idea?
Malcolm Taylor FRICS, Lancaster