'Good faith' obligations pop up everywhere – you might wonder why they need to be mentioned at all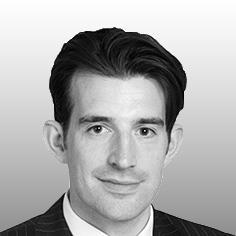 "Good faith" obligations seem to pop up everywhere these days. It is not just an issue for bespoke contracts either – you'll find overarching "good faith" provisions in NEC (core clause: to act in a "spirit of mutual trust and co-operation"), in JCT (optional clause: to work in "good faith and a spirit of trust and respect") and in other standard forms. You might wonder why it needs to be said at all.
Unlike some civil law jurisdictions, English law does not imply a duty to act in good faith. There are good reasons for this. In the first place, it avoids the uncertainty of an implied good faith obligation interfacing with specific contractual provisions. Secondly, the courts have been reluctant to impose a duty which conflicts with the principle that parties should be able to act with a degree of self interest. The concept that it is up to each commercial party to look after its own interests (regardless of the impact on any other party or on the outcome of the project) is not new. The courts have always been at pains to emphasise that in the absence of fraud, the law will not protect parties of roughly equal bargaining power from a bad bargain.
While the courts may have resisted arguments to allow good faith to be implied into the parties' dealings with each other, many of the standard forms of construction contract have included wording to achieve the same aim.
Unlike some civil law jurisdictions, English law does not imply a duty to act in good faith. There are good reasons for this
Nevertheless, two recent cases, Mears Limited vs Shoreline Housing Partnership Limited and Portsmouth City Council vs Ensign Highways Ltd have poured cold water over the idea that express general good faith provisions can be effective in relation to specific contractual rights and obligations.
In Mears vs Shoreline, the parties had entered into a target cost contract with a price list, but actually valued and paid against a schedule of rates. When Shoreline sought to strictly enforce the terms of the contract, the court rejected Mears' argument that, on the facts, clause 10.1 of the NEC Term Service Contract (the mutual trust and co-operation clause) prevailed over the specific terms of the contract. This was the case, even though it was arguable that insistence on strict compliance in those circumstances could be seen as taking advantage of the situation.
That such general clauses did not amount to an overriding duty to act in good faith was confirmed in Portsmouth vs Ensign in relation to a dispute over service points. Ensign was unsuccessful in its argument that a good faith and co operation clause in the context of discharging a best value duty was sufficient to imply an obligation of good faith into the operation of the contract as a whole.
There is a glimmer of light, however. In Portsmouth vs Ensign the court also held that, notwithstanding the absence of an overriding duty of good faith, Portsmouth City Council, did have an implied duty to act "honestly". It was also required to deal with Ensign on "proper grounds and not in a manner that is arbitrary, irrational or capricious". So what does this mean for construction projects in practice?
Following Portsmouth vs Ensign, a party is not necessarily required to take into account the other party's interests, but must behave honestly and not unfairly. Is that enough to support delivery of construction projects to time and budget, with a minimum of disputes? It may be. But if you want a little more certainty and you believe that it is worth writing a good faith requirement into your contract in an attempt to regulate behaviour, it is sensible to spell out the exact circumstances in which a good faith and mutual co operation duty will apply. The courts may support a more narrow application of good faith in these circumstances. In order to keep the faith, you need to keep an eye on your contract.
Stephanie Canham will be back next month. Chris Paul is a partner in the projects and construction team at law firm Trowers & Hamlins