The UK's Green Investment Bank, launched this week, will invest in green projects that might otherwise have bitten the dust. It should bring some cheer to construction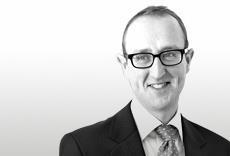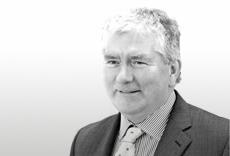 The UK has set up the world's first Green Investment Bank, aimed at accelerating private sector investment in the green economy. First mooted in 2010, the bank gained state aid approval from the European Commission in October 2012 and is set to officially launch this month
The bank's mandate is to invest in "green" projects that could not obtain sufficient funding from the markets. It is capitalised with £3bn of public funding, and from 2015 will have full borrowing powers.
With growing awareness of the Green Deal within the domestic energy efficiency market, businesses and the public sector may now begin to look at energy efficiency projects with more interest. The Green Investment Bank should help a market that, according to the Department of Energy and Climate Change's recently published Energy Efficiency Strategy, is underdeveloped. Together with other regulatory measures such as the EU Energy Efficiency Directive and the Energy Performance of Buildings Directive, there will be a strong incentive on businesses to consider energy efficiency, something the construction sector can play a part in.
Developers seeking funding for a renewable energy or an energy from waste project may wish to speak to the Green Investment Bank
By 2020 the UK will need an estimated 15.8 million tonnes of extra waste treatment capacity, to meet the landfill targets in the EU Landfill Directive. There are currently plans to create an additional 7.6 million tonnes, leaving a gap of around 8.2 million tonnes. It will cost about £2bn to fill this gap, and the Green Investment Bank's role in helping meet that funding shortfall is clear.
The Green Investment Bank is now a reality, and the UK government has already committed £80m to be invested in small-scale waste projects and £100m for non-domestic energy efficiency investments. Walker Morris advised TEG Environmental - the project sponsor and main contractor - on the first UK Green Investments project to reach financial close: a £21m project to develop London's first food waste anaerobic digestion facility with £2m equity investment from UKGI. Situated in the London Sustainable Industries Park in Dagenham, the plant will be capable of processing 49,000 tonnes of organic waste a year. The construction industry will welcome more green projects to come.
As yet, the bank has not set out exactly what projects it will invest in but it is clear that it intends to work alongside private sector investors and lend debt and invest equity on commercial terms alongside private sector funders and investors to support smaller-scale green projects (albeit through intermediaries) as well as large ones. Sponsors and developers seeking funding for non-domestic energy efficiency, renewable energy or an energy-from-waste project may wish to speak to the Green Investment Bank.
Its launch is a significant opportunity for the construction industry to meet the challenges of today's difficult economic climate.
David Kilduff and Ben Sheppard are both partners in the Renewables, Energy and Resources Group at law firm Walker Morris.