International scrutiny has been intensified because the World Cup build has fuelled fears about Brazil's ability to host the Olympics in two year's time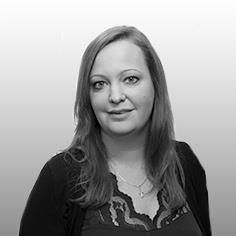 When the World Cup kicks off in Brazil's Arena de São Paulo on Thursday, the attention of football fans will be firmly focused on the performances of Neymar and co - and, a few days later, for the England contingent, the fortunes of Roy Hodgson's men. But the setting will be the product of a build programme that has drawn not just the attention, but also the deep-rooted concern of international sporting officials and construction experts alike.
The 2014 World Cup build has, as we explore on page 22, been plagued by escalating costs and delays. It has seen transport schemes abandoned in an effort to get the venues, at least, finished in time for the competition. Most shamefully, it has also cost nine construction workers their lives.
Controversy over construction programmes for major sporting events is, of course, a familiar spectacle. The Beijing Olympics in 2008 led to the death of at least six construction workers, while the Athens Olympics in 2004 left a legacy of unused, derelict venues. The London Olympics programme, which was rightly hailed as a success for the industry, was still beset in its early days by a spiralling budget, necessitating design changes to venues. Meanwhile, even amid the build up to this World Cup, headlines are being created by the preparations for Qatar 2022 - partly over the validity of the bidding process, which could yet see the tournament moved elsewhere and the whole build abandoned, but also over the damnable conditions under which thousands of migrant workers work in that country.
International scrutiny has been intensified not least because it has fuelled fears about Brazil's ability to make a success of its preparations for the Olympics in two year's time
The reaction to Brazil's development programme, however, has been particularly critical. The consistent opposition of swathes of the Brazilian public to the amount spent on hosting the tournament has, as a result of the belief that it is diverting money away from public services in need of investment, been more widespread and sustained than pockets of indigenous opposition to other recent events. And international scrutiny has been intensified not least because it has fuelled fears about Brazil's ability to make a success of its preparations for the Olympics in two year's time.
This attention is likely to fade, for four weeks at least. But in the longer term, long after the tournament's final whistle, it should serve as a reminder of the potential social and financial pitfalls of such a large build programme - and by extension, the absolute necessity of realistic expectations and detailed, long-term infrastructure planning.
And, although the intense scrutiny that has accompanied Brazil's preparations is usually only reserved for global sporting events, with their mass appeal and immovable deadlines, these necessities equally can - and should - be applied to more prosaic construction work.
If the same scrutiny - and urgency - that accompanied the preparations for an Olympics or a World Cup were applied by the UK to creating a long-term plan to upgrade its energy infrastructure, for example, the drive to find a solution to our looming energy crisis might look less in danger of running into extra time than it currently does. And ultimately, avoiding a situation in which Britain's lights go out would be a bigger prize than lifting the trophy this summer - even if it might not feel like it just now.
Sarah Richardson, editor
Reader competitions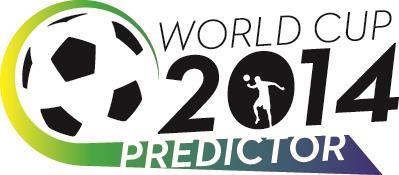 This week you can win great prizes by entering our World Cup Predictor competition at www.building.co.uk/WorldCupcomp. We also have a Where's Hansom? competition, which involves you finding Hansom dressed in football attire hidden somewhere on our website. Good luck!