Stereotypical substandard student accommodation is changing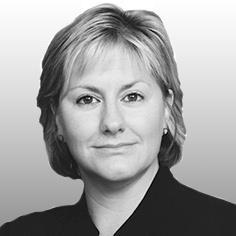 It will soon be back to school for university students around the country and many will be excited to be moving away from home and into student accommodation. But the rooms and flats we knew years ago are a thing of the past.
The stereotypical student accommodation offering is changing. No longer are students satisfied with substandard accommodation passed off as "life experience". The world is changing and competition is rife amongst students to achieve the highest grades to attend the most prestigious institutions. With this, a new brand of student living is emerging. Universities, as a consequence, have to rethink their offering and up their game to attract the best students.
Coupled with this, universities and teaching institutions are increasingly looking at ways to deliver on high quality, high-standard teaching and research facilities. The obstacles faced by universities and higher education institutions include lack of funding and a massive increased pressure to deliver to students who are now more acutely aware of what they are getting for their money.
As a sector, the student accommodation market has had to change to meet the demands of the savvy student who expects more.
As a sector, the student accommodation market has had to change to meet the demands of the savvy student who expects more
According to recent soundings from Deloitte, four out of five University Finance Directors are planning significant capital expenditure over the next year to fund new facilities. Also, the Russell Group, the elite group of top-10 universities, is due to spend more than £9 billion on new teaching spaces and accommodation (Financial Times, September 2014).
So what does this mean for contractors and developers who wish to get a foothold in a market? It is crucial that would-be development partners understand universities' procurement strategies. Bound by European Regulations and OJEU Requirements, universities are keen to understand how providers can help them in their objective to achieve best value and top-notch facilities, whilst also remaining at the forefront of design, socio-economic and environmental considerations. Contractors and developers need to understand the university dynamic behind what is driving a project. Increasing and keeping demand high amongst prospective students and delivering first-rate facilities are paramount. Universities face an internal competitive market - they need the facilities, as well as accommodation, delivered in order to attract students, so a contractor or developer should focus on what additional offering they can bring to the table to help the university stand out from others.
According to latest research from Savills (Spotlight - UK student housing, Savills 2014), the last two years have witnessed a massive surge in student housing investment activity. Therefore, from an investment perspective, delivery of the product must also be attractive for an investor, taking into account a long-term investment and also the long-term vision from the university's point of view in relation to the stock. Whereas a conventional residential developer may be interested in a quick exit, universities are increasingly looking for longstanding partners with the expertise and the vision to deliver on longer-term products.
The autumn signals that it's back to school for developers, contractors and investors as well, and the more they learn, the more ahead of the game they will be.
Stephanie Canham is national head of projects and construction at law firm Trowers & Hamlins