RICS' Amanda Clack supports London First's point on devolution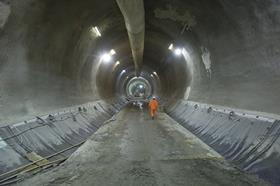 London First group's new report, London 2036: An Agenda for Jobs and Growth, argues that long-term infrastructure goals will be most easily met if more power is devolved from central government to the capital, and that devolution across local boroughs will also create drive and desire to grow and succeed ("London lobby group floats agenda for growth", 6 January 2015, www.building.co.uk).

I can only echo London First's stance. By giving local authorities and their stakeholders more power, they will be better placed to respond dynamically to the needs and opportunities of their own economies. Put simply, there is a fundamental need for a strategic planning level which encompasses whole regions as a means of delivering growth and the associated benefits for local communities - one that is bigger than local, but smaller than national.
This is a vision that RICS has set out in its report Property in Politics. The report sets out our recommendations for the delivery of infrastructure, including a call for a national infrastructure delivery plan. We believe projects should be given the go-ahead based on their economic potential, not just because they appear next in the infrastructure investment pipeline.

Moreover, the infrastructure pipeline at a national level needs to link to regional hubs capable of initiating and delivering projects. Local authorities would be key in providing the intelligence needed to calculate the positive impacts that major infrastructure projects could bring to their area - particularly when looking at the opportunities on offer for employment, local businesses and the wider community.

To find out more about RICS' Property in Politics report please visit: http://www.rics.org/uk/footer/property-in-politics/

Amanda Clack, senior vice-president at the Royal Institution of Chartered Surveyors