The major contractors and the major projects are setting high standards, the problem is with those working on a smaller scale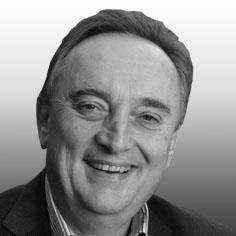 I was driving to Brighton listening intently for the live radio announcement about the 2012 Olympics on 6 July 2005 as I had been involved in helping with the sustainability standards for bid.
Then Jacques Rogge announced that London had won the right to stage the Games, triggering wild celebrations in Singapore and Trafalgar Square.
Little did I know these events would change my life.
By mid-2006 I had packed in my job, set up the Commission for a Sustainable London 2012, started a business and set out on a path as an independent sustainability adviser which was to see me honoured with an OBE from the Queen and now the ultimate accolade of being invited to blog for Building magazine!
But what of the ordinary, day-to-day projects? Are they more sustainable? Probably not.
From the outset everybody was talking about "legacy" - the word that made it all worthwhile. One of my commissioners, professor Stuart Green of Reading University had a different take on legacy. In his view the most valuable legacy is that of knowledge openly shared.
This inspired us to lobby the Olympic Delivery Agency hard to leave a legacy of knowledge and the London 2012 Learning Legacy was eventually born.
But what evidence is there that these lessons are being applied?
My glass is half full on this issue. I see major contractors starting to compete around the sustainability of their practices. In a tough market where margins are tiny and the difference between costs can be minimal, sustainability can make a big difference.
The lessons learned can be applied to projects setting very high standards of sustainability such as the Marks & Spencer store at Cheshire Oaks and the new PwC building in More London, London's latest major project, Crossrail, absorbed all the sustainability standards set by the ODA and added some of their own. The new Lend Lease development at Elephant & Castle, London builds on lessons learned from the Olympic village to offer unprecedented levels of social, economic and environmental sustainability.
Further afield, Sydney's flagship Barangaroo development offers sustainability standards that surpass the ODA, once again building on the Lend Lease experience from London 2012.
But what of the ordinary, day-to-day projects? Are they more sustainable? Probably not.
Clients are unwilling to specify high standards of sustainability due to perceived extra cost, this can be a self-fulfilling prophecy as contractors increase prices for sustainable options because they don't really know what to offer and the client does not really know what to ask for.
I chair the Supply Chain Sustainability School www.supplychainschool.co.uk which goes some way to addressing this ignorance but there is much more to be done.
Government has a big role to play here and I welcome the new construction strategy and guidance published recently by Defra, which go some way to resolving the issue but the myth remains that the correlation between sustainability and short-term value to the construction process is not proven.
In my view mega-projects have no excuse to offer anything less than the standards set by the ODA but smaller projects, the clients, contractors and supply chain still have a long way to go to cash in on the golden legacy of a sustainable London 2012.
Shaun McCarthy is an independent adviser, author and speaker in the field of sustainable business policy and practice