Buildings and contents insurance is big business. But what happens when an insurer's contractor's subcontractor tries to get money from homeowners? In short, a bit of a mess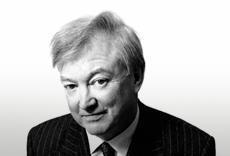 This is a clumsy affair. All the more surprising because, the way Zurich Home Repair Insurance handled it, the drama becomes a crisis. In short, Zurich's main contractor's subcontractor sued Zurich's homeowners for its money. That's because the well-known, and one-time top dog main contractor ROK has gone phut without paying its key subcontractor who did all of Zurich's work.
Samantha Turner came home one day to find her bathroom had grown in size. It attempted to turn the dining room below into a paddling pool. Get the idea? Similarly, Martin Dalling had an exciting time when a vicious storm wreaked havoc on his roof and wallpaper.
Then Zurich customer Sheila Munday saw her home attempt to float away on a tide in the affairs of men which, taken at the flood, leads on to misfortune. These three unconnected Zurich customers have all ended up in the Cardiff High Court being sued in what the judge said is a collection of test cases. Zurich, by the way, is not a party to the court actions - it is, though, interested, a very interested bystander. And I dare say so too are the tens of thousands of Zurich policyholders and a queue of further cases.
Most people are not as nasty as I am. I tend to read the small print. It's a habit. I tend to tell folk to Clear off - I will not sign
Buildings and contents insurance is big business. Fire, flood, tempest, burst pipes and more is right up these insurance outfits' street. If you look at the sales material, they will crow about a 24-hour claims assistance help line.
In these test cases, Zurich was hot off the mark. It immediately got in touch with its contractor ROK, who immediately sent round a surveyor who ticked boxes and then sub-let the work to its long-term repair subcontractor A J Building & Plastering Ltd. Let's call them AJB. But before AJB wouldgo ahead they bypassed ROK and shoved a piece of paper under the homeowner's nose and said sign here. Most people are not as nasty as I am. I tend to read small print. It's a habit. I tend too to tell folk to clear off - I won't sign. But Samantha, Martin and Sheila in their three traumatised homes, signed. The judge called this document from ROK's subcontractor to each homeowner a "mandate". Nice headed paper said:
I hereby agree to employ AJB to undertake the works
I authorise our insurance company to make payment direct to AJB
I will remain responsible for payment of any excess or work authorised by me
I accept AJB will not be liable for any damage it does to my furniture or belongings done during the works.
Why on earth didn't the insured tell AJB to sling their hook? Why on earth didn't ROK say the same to AJB? Why on earth didn't Zurich put a stop to all this?
Zurich paid ROK and ROK pocketed the cash, and AJB got none of it. So, AJB held its money-receiving hand out to the Zurich customers and played their mandate instrument … a bugle call for cash.
The judge decided that there now existed two sets of contractual relations. First there is a contractual chain from Zurich through ROK to AJB. Second there are contracts between each of the insured and one or more members of the first chain. The judge's job was to fathom what the mandate intends - what is its purpose? AJB said that the document made the risk of the payment by Zurich into ROK's hands then disappearing into a risk borne by Samantha, Martin and Sheila. So they should pay AJB.
Are you beginning to see how unattractive all this is?
In real terms, Zurich engages ROK to serve those insured customers. ROK chose to sub-let. The only effect of this mandate is to give permission to Zurich's people to come into the home. It agreed, at best, to pay for any extras done over and above the insured damage. So, using this second contract is no use to AJB now that ROK has vamoosed without paying the subcontractors. AJB's risk of non-payment by ROK for the insurance work didn't become a risk of the homeowner. The mandate wasn't intending all that.
Zurich deserves a flea in its ear for letting any of this happen in the first place. But deserves a pat on the back for "having fully supported and represented (the defendants) from the start of this action and throughout the proceedings".
I asked Zurich about the legal consequences such as legal costs if the judgment had gone the other way. Zurich said: "It's very likely that Zurich would have paid the costs and protected its customers from any potential risk". Hurrah for Zurich. Don't let it happen again, eh?
Tony Bingham is a barrister and arbitrator at 3 Paper Buildings, Temple